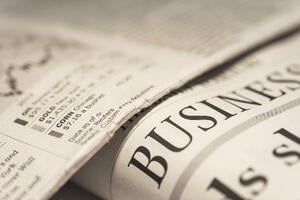 Getting your business featured in the news is an excellent way to draw attention to your company and drive traffic to your business. However, it isn't always easy to get your company featured in a positive and meaningful way that attracts business. To help you out, In The News has assembled a guide to help businesses seeking media attention to get the kind of positive attention they need to build their brand's reputation.
Know Your News People!
One of the most important first steps in getting your business featured in the news is to get to know the various reporters, publications, and news organizations in your area. Create a list detailing the different entities that exist in your area and learn as much as you can about the ones that are compatible with your business. For example, if your business is a car customization/service shop, then you would definitely want to pay special attention to any local (or potentially national) automotive magazines, newsletters, and the reporters and journalists who typically cover stories for these publications.
Some things that may be handy to know about the reporters and publications in your area include:
Frequency of publication.
Size of their following.
Style and tone of their writing.
Their reputation.
Their experience and expertise.
When looking for a journalist to approach with an offer to write a story about your business, it is of the utmost importance to be familiar with that journalist's background. For example, do they have a history of acid-tongued diatribes? If so, you might wish to avoid that particular journalist if you can. Instead, try to find a journalist with a history of fair, even-handed articles that will give your business' story the attention and professionalism it deserves.
Ideally, the journalist (or the publication they write for) that will be writing about your business will have a large following, allowing the news of your business to reach as large an audience as possible. If the publication in question is focused on subjects related to your own industry, all the better.
Why? Because if the publication is focused on a specific subject, then the audience that publication reaches will have a built-in interest for products or services related to the subject of that magazine. Not only that, but a magazine that specializes in a given topic is always in need of new material for their next issue, so they may be more readily able to make room in their publication for your story. Some businesses have managed to get an entire series of articles in major publications off of what is essentially one story.
Also, a journalist or publication that is focused on a topic related to your industry is more likely to have the experience needed to not only write about your particular business, but to do so in a way that will be meaningful to your target audience. Experienced journalists and publications will know how to use the specialized terminology related to your industry in an effective manner that will impress their readers instead of mindlessly spouting off jargon in a nonsensical manner.
Reach out and Touch Base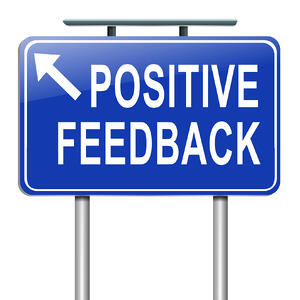 Once you have made a short list of the journalists and publications that would be a perfect fit for your company's story, it's time to reach out and give them a phone call, text message, email, letter, or whatever other method of communication that you have at your disposal. One reason for using multiple methods of communication is that newspaper editors and other people within such organizations tend to be busy, or at least screen their calls, so a phone call may not get through to the person you want to speak to directly on a first contact. By reaching out with other methods of communication in addition to a phone call, you create more opportunities for your message to get through.
To this end, it is also important to craft a compelling message. Any messages that you leave should be concise and to the point, because you may not be the only person vying for the journalist or editor's attention. Think of it like talking to someone while they're on the other side of a set of closing elevator doors. What would you say to them to get them to hold the door open for you so that you can talk some more instead of mashing the "close" button to avoid having to listen to you? Can you say it in ten words or less? When making a call, be prepared to leave a voice message that gets your point across quickly without you having to speak in a breathless rush. Try writing what you want to say down and rehearsing it before you make your call; you only get one chance at a first impression, after all.
For more Tips:
Of course, there is more to compelling an experienced journalist or publication to write about your business than merely getting into contact with them. You also need to have newsworthy content to entice them to want to write about you or your business.
What is newsworthy content? Read our guide on How to Get Featured in the News for more information and advice about reaching news publications and generating newsworthy articles that will help build your brand.
Of course, once you get that glowing article of your business' story published in the paper, you'll want to share it with all of your friends, family, and customers to help build excitement for your business. For that purpose, a featured article plaque from In The News, Inc. is the perfect way to display your accomplishments so that you can share the article for decades to come.
To get started, you can take a look at our custom plaque creation process, or contact us now for more information about how you can commemorate your favorite achievements with an elegant wooden plaque or a sleek and modern acrylic plaque. These plaques will preserve your story against the elements so that it will not crack, fade, tear, or yellow, keeping the article contained in the plaque looking new long after a simple hanging of the article would have become illegible from the damage caused by everyday exposure to light, moisture, and oxygen.