If you're an avid reader of suspense thriller novels, or you happen to know who's who in Houston, then the name of Connie Reeves Cooke may be familiar to you. Her first book, Fade to Dark was published in 2006. The publication of this book was the culmination of Connie's love for the creative arts, but this remarkable woman still has so much more to offer.
The same year that her first book was published, Connie was recognized as a Woman of Distinction for her contributions to charity and her social efforts. Even after earning this honor, Connie hasn't allowed herself to rest on her laurels just yet. To this day, this busy author is constantly volunteering her time to different charities and social programs. Currently, Connie is a board member of the Knowledge Arts Foundation and serves as the president of the board for the Houston Humane Society.
Other accolades that this dedicated woman has earned over the last few years include:
Pacesetter of the Year.
Alkek Ambassador Award recipient.
Voted a 2011 Houston Treasure.
Considering how busy Connie is with her social work, it's amazing that she finds the time to write at all. However, throughout the time in which she worked so hard for charity, Connie was the Society Editor for magazines such as Houston Health & Fitness, Philanthropy in Texas and Smart Set Magazine, among others. Trying to cover major social events and fund-raiser while being an active participant is incredibly difficult, to say the least.
Despite her slam-packed social schedule, Mrs. Cooke managed to not only write a second book, she's getting it turned into a television series on Lifetime!
Moving Cayman Heat to the Small Screen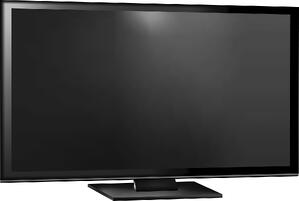 Connie's second book was released in 2012, to critical acclaim, making Barnes & Noble's "Best Reads of 2012" list. The popularity of the novel lead to Lifetime TV picking it up as a series, and making Connie the Story Consultant in addition to her being the show's Associate Producer.
The series, which is set to release sometime between late 2014 and mid-2015, will follow the events of the book, and Connie's position as story consultant means that she'll be able to make sure that the show does not conflict with her planned future books. According to an article by Melanie Saxton of Houstonlifestyles.com, the series will be filmed almost entirely in the Grand Cayman, lending a hint of realism to the fictional suspense thriller series.
At the time of this writing, the cast list has not been set in stone, as every actor is only listed as being rumored on the show's IMDB page.
The Series Must Go On
While already wildly successful, Cayman Heat is only the first book of a planned trilogy. Already, Connie is hard at work on the second book in the series, Cayman Wind. Hopefully, she will finish that novel soon so her fans can continue to enjoy the adventures of their favorite expat private investigator.
With a little luck and a lot of hard work, we're confident that Connie will make Cayman Wind every bit as successful as its predecessor. However, we still hope that Mrs. Cooke takes a little time to relax and enjoy life, because she seems to have set herself a Herculean workload. Between her charity efforts, work on the TV show, and the writing of her book series, Connie's keeping her plate full.
Commemorating Her Latest Novel
Shortly after finding out that her latest book had been picked up for a TV series, Connie decided to celebrate her accomplishment with a featured article plaque of the announcement. This custom wall plaque preserves the story of Connie's book within a piece of clear acrylic for all of her friends, family, and admirers to enjoy.
The fact that the article is sealed within the plaque itself means that it won't fade, crack, yellow or tear from exposure to moisture and contaminants in the air like a simple paper hanging would. Because of this protection, Connie's article will not only last for decades, it will remain as beautiful as the day it was made.
Connie's custom-crafted acrylic plaque is equally at home in her house or on the road. Whether hanging on the wall of her writing room or on a desk next to her at a book-signing event, the clear acrylic of the plaque will blend with the decorations around it rather than clashing with them.
We here at In The News hope that Connie enjoys continued success as a writer, and that the show based on her books is everything she wants it to be. We're looking forward to reading what she has to write next.
If you would like to get in touch with Ron Hardy, the account executive who helped Mrs. Cooke with her plaque order, please call In The News at 1 (800) 548-3993, or email him directly at rhardy@inthenewsonline.com.