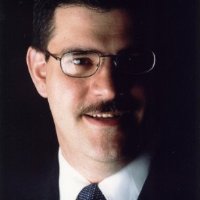 Do you know a chef who can speak six languages, served as the personal chef for Bill Clinton and has cooked for such notable celebrities as Nicholas Cage, Jon Bon Jovi, and Sheryl Crow? How about a chef who has prepared meals for foreign dignitaries and royalty? If you know Marti Mongiello, then the answer is "yes." Recently, Marti was featured in the London UK Times for his achievements and chose to preserve that article in a mahogany custom wall plaque with gold trim.
A former White House Chef of the White House Military Office, Mr. Mongiello is one of the most accomplished professional chefs in the world, having more than 200 awards, cups and trophies from around the world.
After all, they don't let just anybody cook for the president. There are certain qualities that a chef for the POTUS must possess:
Dedication.
Honor.
Incredible culinary talent.
Marti possesses these qualities and more. Not only does this remarkably talented man have the culinary talents needed to impress the palates of numerous foreign dignitaries, each with their own unique sense of taste and cultural culinary heritages, he has a genius-level intellect and ability to master languages. In the course of preparing for his duties as a chef for the President of the United States, Mr. Mongiello learned six different languages.
Even now, Marti remains under contract with the White House, and can be recalled to serve the office of the President, or the US Navy until he is 65 years of age. This man is so reliable and dependable that he was made a manager at the Camp David Resort and given special permissions, including being entrusted with codes, security, fiduciary and leadership-level responsibilities.
Getting a Start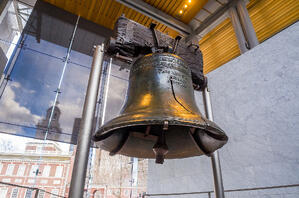 Like many great and accomplished men, Marti became what he is today by pursuing his dreams.
Born in 1965 to a family in Philadelphia, the home of the Liberty Bell and the Constitution Hall, Marti was immersed in American history as a child. He grew up on stories of American patriots and their exploits, such as the stories about George Washington on the Delaware River.
More than just being immersed in the history of this nation, Marti was instilled with a strong respect for hard work. At the young age of 14, Marti was a dedicated, hard-working dishwasher. From there, he graduated to becoming a catering prep chef and eventually working his way into an apprenticeship at the famous Pampered Pancake House under three chef graduates of the Culinary Institute of America. At each step of his career in cooking, Marti earned an elevation to the next level by proving his work ethic and not giving up.
Throughout this time, the young Mr. Mongiello was working not only to earn practical experience as a chef, but to pay for his education in a private Christian high school. Upon graduating high school, Marti took the ASVAB (Armed Services Vocational Aptitude Battery) and scored highly on the skills assessment. His score, which was 95, indicates that he performed better on the aptitude test than 95% of all of the other students who took the assessment.
Despite his high aptitude score, Marti was denied entry to the Air Force because he had an arrest on his juvenile record. Despite this setback, Marti did not give up on his dream of becoming a serviceman. He applied to other branches of the military to serve, and was eventually accepted to the ranks of the US Navy as a cook.
His career in the Navy was distinguished, marked with tireless efforts combined with intelligent execution of commands. By the time he was 20, Marti was given control of the food inventory and management of an entire ship's kitchen, responsible for a quarter-million dollars' worth of food and equipment.
Over the years, Mr. Mongiello would continue to impress his commanding officers and build upon his skills by completing specialized degrees and certifications. Eventually, his dedication to self-improvement brought Marti national recognition in awards ceremonies featured on the news. This, in turn, led to his appointment as a chef for Navy Admirals and, eventually, a position as a chef for President Bill Clinton.
Preserving a History of Hard Work
Recently, Marti decided to commemorate his time as a chef to the POTUS by turning a recent London UK Times article into a custom wall plaque. This mahogany plaque with its gold trim preserves Marti's story safely inside of itself so that it can be shared with friends and family for decades to come.
Because the article is sealed inside the plaque, it will be protected from becoming yellowed, cracked, peeled and torn by exposure to the air. Instead of becoming illegible from damage, this article will be as clear and attractive as the day it was printed years from now.
The classic mahogany wood finish of the plaque gives it a timeless quality that will be right at home with Mr. Mongiello's many other honors and awards that he has been given over the years. Unlike these other tokens of his achievements, however, this plaque will be able to give admirers more insight into how he earned his recognition thanks to the story contained within the plaque.
We here at In The News are honored to help such a hard-working, dedicated person create a custom keepsake of his achievements, and wish Marti the best of luck with his work at the Presidential Culinary Museum.
If you would like to contact Joe Manganiello, the account executive who help Marti Mongiello with his plaque order, please call 1-800-548-3993, or email him at joemanganiello@inthenewsonline.com.