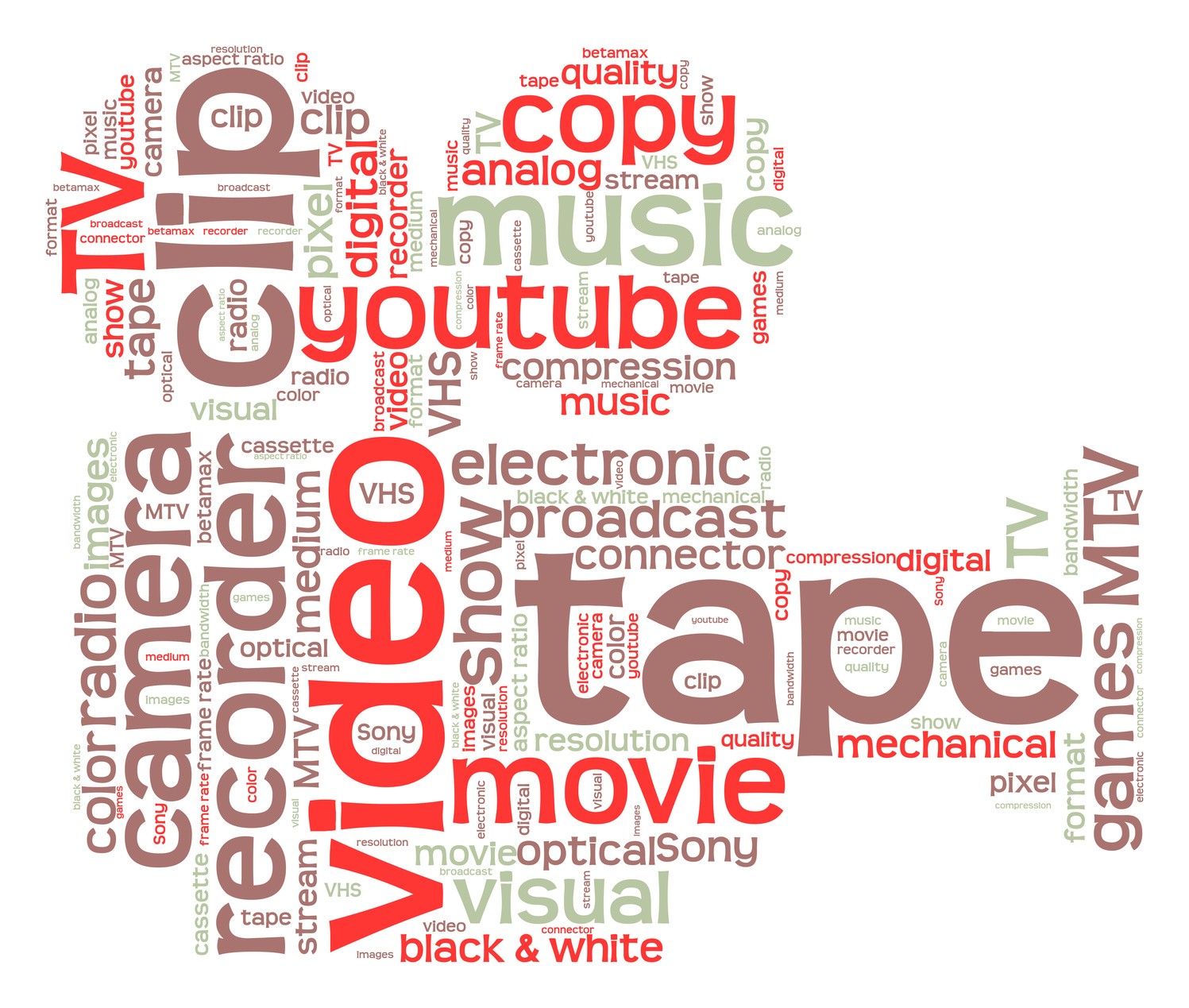 Here at In The News, we're pretty well-known for helping people commemorate their favorite news and magazine articles by preserving them in a custom wall plaque that they can share with their friends, family and new acquaintances. As a matter of fact, we pride ourselves on our custom wood and crystaline acrylic featured article plaques. However, we can plaque more than just print and online articles.
In The News Proudly Presents YouTube Plaques!
That's right, we can take your YouTube video and create an image plaque out of it! You worked hard to create that video and post it to the world's largest video sharing site, now you can create a decorative keepsake to adorn your wall.
How does this work? The process for making a YouTube plaque is similar to the process for creating a plaque using a family photo. All you have to do is:
Capture a few images from your video that you want to use. The higher the resolution of these images, the better (to get the best quality from each image, we strongly recommend that the image file should be 300dpi in quality, but we know that such high resolutions are rare for an uploaded video). In many of the YouTube video plaques we've made so far, it is common for there to be four or five still shots from the video used in the plaque. If you prefer, we can also make a plaque using a single image.
Complete the simple plaque request form. On the form, please note that you would like to use a custom image file.
Email the image to your In The News account representative. Once the account representative has it, he or she can see if the image is usable for a plaque.
Inspect your new YouTube video plaque once it arrives. If you are a first-time customer, you get a ten-day inspection period with no obligation to buy. If the plaque's workmanship is not to your satisfaction, let us know and we'll pay for the return shipping as well as send you the return shipping label.
We're sure that you and your friends will love your custom plaque of your YouTube video.
Naturally, there are some restrictions. Just as with our article plaques, we need the permission of the original owner of the image to be reproduced in order to make it into a plaque. If the image that you choose to preserve from your YouTube video is your own original work, then all we need is your permission (which you give when you request a plaque). However, if the image includes copyrighted material not owned by you, we need the permission of any and all owners of that copyrighted image before we can turn it into a plaque.
Why Create a Custom Image Plaque of Your YouTube Video?
There are many reasons to want to preserve your YouTube video in a plaque, such as:
Bragging rights. One of the most popular reasons people turn their YouTube videos into plaques is to say: "I have a video online and you don't." Sometimes, a plaque is just the perfect way to let people know about the things you've done, such as getting a video posted online.
To celebrate getting a large number of views, likes or favorites. Did your YouTube video get a huge response from the online community? You can make a plaque to commemorate hitting a big goal, complete with an engraving that shows off how many hits your video had on the day the plaque was first commissioned.
To promote your video around the office. For companies, a YouTube video plaque can be a great way to promote a new company video and get employees interested in what's going on with the company's YouTube account.
To provoke conversation. Welcome guests and give them something to provoke conversation with a decorative plaque. When they ask you "what's this?" in reference to your plaque, that plaque has done its job.
To liven up the décor. You may just want to have a personal decoration for your home or office. Not just some random piece of art, but something that shows off your work and accomplishments. With a custom plaque featuring an image from your own YouTube video, you have a decorative piece that really showcases you and your personality.
No matter your reason for wanting a custom wall plaque of your YouTube video, you're sure to love it when you order yours from In The News.
Plaque Options
Our crystaline acrylic plaques can blend in with the surrounding décor perfectly, making them adaptable to nearly any setting. With these plaques, you have your choice of trim color to help your custom image stand out. If you prefer a more solid appearance, we have a new black acrylic plaque option as well.
Instead of an acrylic plaque, you can get a wood plaque. These classic displays are perfect for their timeless, professional look. With a wooden plaque, you have a choice of several different finishes, such as ebony, mahogany or walnut, among others.
We will make sure that whatever the style of plaque you choose, the layout will be attractive and professional.
Go ahead and start your YouTube plaque today! To learn more about our YouTube video plaques, please contact Ryan Sumner at 1-800-548-3993 Ext. 2503, or email him at rsumner@inthenewsonline.com.