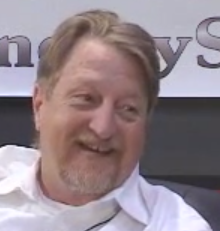 For people who are heavily involved in the Texas oil industry, big game hunting or are just an avid reader of publications such as The Wall Street Journal, the name of Lary D. Knowlton might be familiar. Vice President to one of Texas' fastest-growing oil producers, Lary has been featured in numerous trade and economic publications, many of which he has commemorated with custom-crafted plaques.
A Little about Lary and Mike Foster, Jr.'s Work
Together with his partner and President, Mike Foster, Jr., Lary is the co-founder and Executive Vice President of BASA Resources, Inc. an energy company that ranks in the top 20 oil producers in the state of Texas. Together, Lary and Mike founded this company with a meager investment of less than $350. The necessary fee to purchase a corporation out of the dead file; thus they purchased Buy And Sell Anything, creating the acronym BASA. Just to highlight how major an achievement this is, it is important to know that there are more than 8,400 oil-producers in Texas. In fact, at a monthly production rate of 375,000 Barrels of Oil Equivalent (BOE), BASA is the 23rd largest private producer of liquid hydrocarbons in the entire United States! BASA is also among the top 5% of privately held oil producers in the state of Texas.
Despite the highly competitive nature of the oil industry, BASA remains an enormously successful company, achieving steady gains through smart growth and acquisitions, acquisitions which Lary and Mike oversee and are responsible for. Mr. Knowlton likens this strategy by Raymond Plank of Apache where he says "our business is a little bit like a pig following a cow through the cornfield eating leftovers. It may not be very pleasant, but someone can get very fat on this particular mission". Turning the major oil companies' trash into treasure has been BASA's signature. While the company had only a handful of domestic well head partners back in 1989 when it first started, Mr. Knowlton and Mr. Foster, Jr. have grown the company's partner base into the thousands with partners from all around the globe. Presently, however, BASA funds acquisitions through traditional bank financing.
BASA concentrates on the acquisition of so-called "mature" wells that other oil companies are no longer interested in operating and using a variety of highly specialized oil collection and management techniques that can extract the remaining oil from these wells over time. These secondary and tertiary oil and gas collection techniques might be deemed too difficult or time-consuming by some oil companies, but BASA's results speak for themselves. Between 1996 and 2008, BASA's production steadily increased, growing nearly tenfold in that time.
About Lary
Throughout BASA's rapid growth as an oil-producing corporate entity, Lary and Mike were there making deals, raising funds for investment, overseeing work, and doing whatever they could to help ensure the growth and success of the company they acquired in May of 1989. To say that they have enjoyed success on that front is an understatement. On average, their investors have beaten the Dow Jones Industrial Average nearly 2 to 1 in most of the years following 1994. In fact, some investors have received up to eight or nine times return on their original investments.
Part of the reason for Mr. Knowlton and Mr. Foster's success can be attributed to their experience and training. Before helping to found BASA Resources, Mr. Knowlton grew up in an agricultural farm based community in southwest Missouri. He served as a financial planning consultant with a specialization in estate and insurance planning for Prudential, attended college at College of the Ozarks and Missouri Southern State College, and was the Vice President of an oil and gas exploration marketing firm known as FEC Securities Corp. With his extensive knowledge of the world of finance, Lary was the ideal man to help guide the financial future of BASA.
However, there's more to this business leader than his wild success as the VP of BASA, he's also an avid hunter, horseman, and family man.
Hunting with the Knowlton Family
Whenever he can, Lary goes out on trips with his sons Brady and Corey Knowlton to hone their hunting skills while getting in priceless bonding time. Of course, with the kind of resources that they have, they go hunting for more than deer and ducks. Knowlton family hunting trips can take place nearly anywhere on the globe.
Many times, Mr. Knowlton and his sons have been featured in major hunting enthusiast magazines for the extraordinary hunts that they have been on in locations throughout Africa and the Americas. For the Knowlton family, though, these hunts are about more than simply getting a trophy on the wall, they're about creating and sharing memories that will be worth retelling for years to come.
Commemorating Important Moments
How does the Knowlton family preserve their favorite stories so that they can share them with others for years to come? By creating commemorative custom wall plaques to preserve the articles featuring their tales.
Each time Lary or one of his sons is featured in the news, whether for their achievements in hunting or in business, Lary orders a keepsake plaque for his house and another one for his office and his horse barn and his hunting lodge. This way, he can share these stories with his family, his houseguests, and even his employees at BASA. More remarkable is the fact that Mr. Knowlton has created more plaques for his family, friends, and employees than he has for himself. This, he attributes to his grandmother's spirit of sharing memorialized in her favorite poem called "Others." Mr. Knowlton says the art of giving is often most rewarding to the giver. An acknowledgement of achievement by the gift of a simple plaque and a pat on the back can serve as a gentle push up life's ladder; encouragement may well be the easiest and greatest of gifts.
Every one of Lary's plaques protect the articles within, sealing them away from the deleterious effects of exposure to moisture and oxygen in the air. This means that these plaques will not yellow, fade, tear, peel or dissolve the way that the original printed paper would if left on display. Because of this protection, each story will retain its original visual appeal for decades.
Years from now, people at BASA will be able to read the articles that reveal Lary's story throughout his life, and be inspired by his example. Lary's story is one that exemplifies how perseverance and skill can lead to unfathomable success.
We hope that Lary and his family continue to enjoy success and safety in all of their endeavors, as well as receiving the recognition and respect of their peers.
To learn more about how you can preserve your story with custom wall plaques, contact Janine Crouch, the account executive who helped Lary with his plaque orders over the years at 1-800-548-3993 ext. 3016 or email her at jcrouch@inthenewsonline.com.