What do you know about In The News?
We hope you know everything there is to know. But, for the purposes of th
is blog, let's assume you know about as much as the Jersey Shore cast does about being respectable human beings. And if you don't get that joke - consider yourself blessed.
Did you know that at In The News we reach our customers predominately by phone? Even in this day and age where text messaging and emailing is so popular we stick to the basics and try to reach you the old fashioned way.
Our sales staff is excited to talk to new and repeat customers about preserving your articles on a plaque. Every day they search through thousands of articles from sources such as The Buffalo News and The Tallahassee Democrat. Now imagine you're sitting at your desk thinking about some press coverage you received that day, whether in a magazine, newspaper, business journal, etc. When suddenly your phone rings and on the other line is an employee from In The News calling all the way from Tampa, FL to congratulate you. Shouldn't that be a tip, which tells you your article is something special and might need some extra TLC?
Do you remember how you felt the first time you read through that article praising your very own achievements? Wasn't that one-week of congratulatory phone calls and text messages uplifting? Well, then Becky Leone asks you, why let that feeling collect dust in a drawer somewhere along with your article?
That's the question Becky keeps in mind when she talks to her clients. She truly cares for your well-being. Her concern for you is part of what has helped her earn her second Employee of the Month Award since we started the campaign in January of 2014.
Her Keys to Success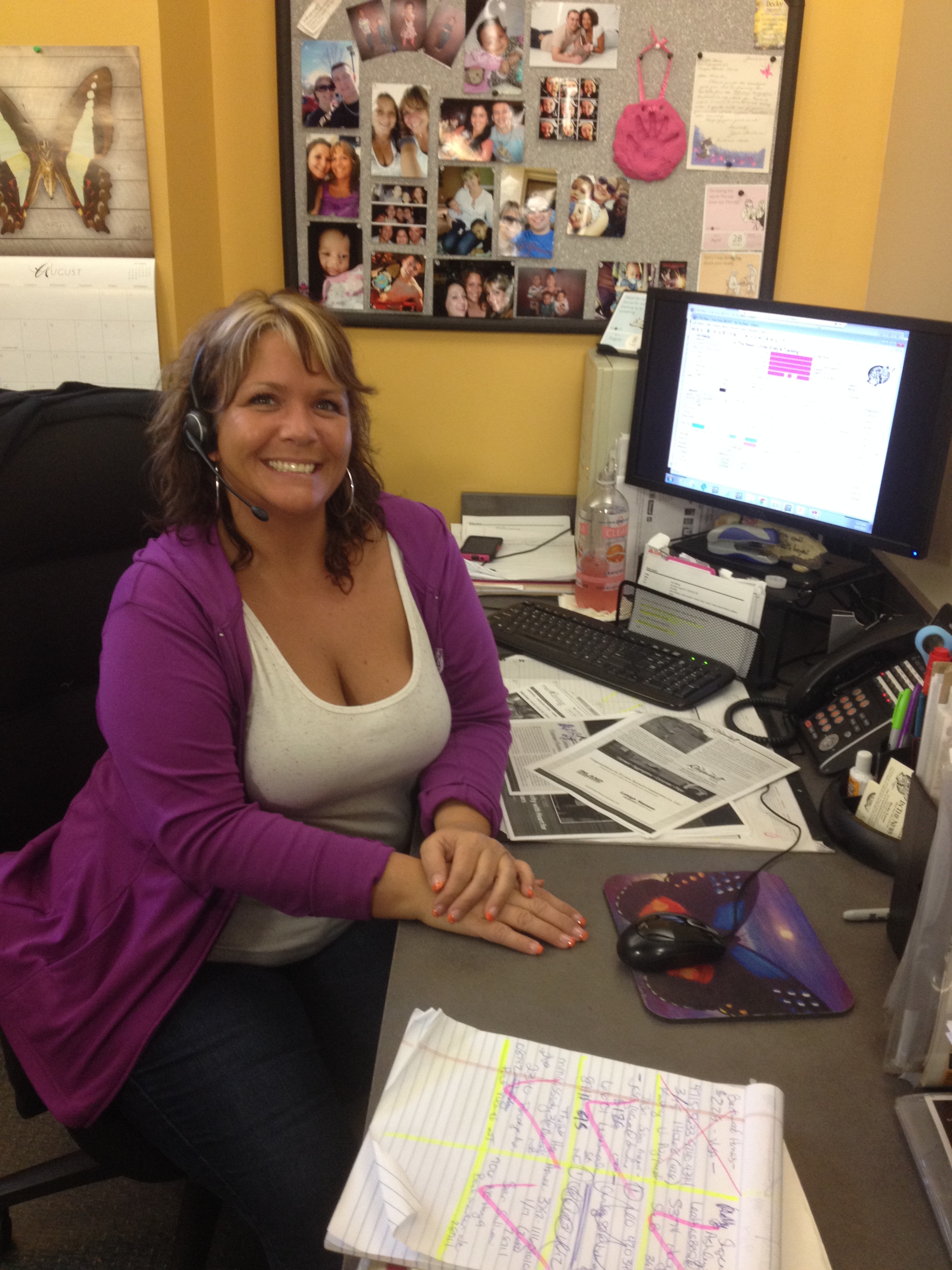 Productivity

Get in the moment
Know your product
1,800 phone calls in one month; 23 days really. 1,800!! Obviously, productivity is one thing Becky has mastered. When she's in the office she never takes her foot off the gas. She is motivated and determined to bring you what you deserve.
Becky is adamant that one of the most important things she can do for her clients is to really and truly get in the moment. When I asked her what that means she said, "just be genuinely happy for them." And if you have ever had a chance to witness her in action it's clear that she does exactly that.
It's not just about making a sale for her. She calls herself a dork for being so touched by the personal stories of each of her customers. She will share personal tidbits of her life with a customer after only being on the phone with them for a few moments. That is just the person she is. A welcoming, warm-hearted dork.
In fact, that is what the entire In The News team has in common. They all share a common love for doing what makes their customers happy. If you look at the bio pages on the meet our staff page you will probably see something written that falls within those lines on every employees bio.
The last aspect that makes Becky one of the best is her expertise on the product we create. There isn't a question she can't answer about it and there probably isn't one she hasn't been asked in her 18 years at In The News. The same goes for the rest of the In The News employees but there is a certain pizazz you can only get by having the knowledge and experience to go with it.
So remember, don't ever go underappreciated again. Get a quote on your article today! Let one of our caring sales executives turn your 15 minutes of fame into an immortalizing fossil. Don't be afraid to pat yourself on the back, it took a lot of hard work to get to where you are today.
Becky, that goes for you too. Congrats, again!
Written By: Derek Taylor Wilkosz