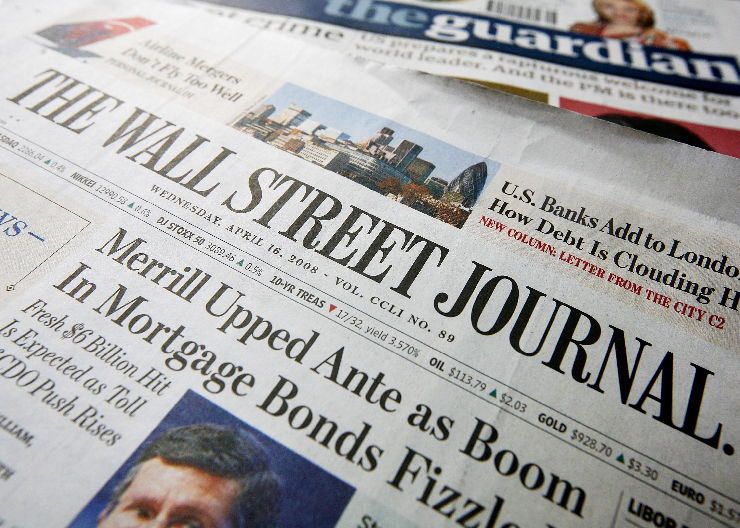 Were you recently featured in a newspaper, magazine or business journal? How about not so recently? If you answered yes to either of these questions I would like to first congratulate you on your incredible success!
But let me ask you another question. Where is that article today? When was the last time someone stopped to comment on it? If you were a client of In The News, Inc. these questions would be far easier to answer.
Wall plaques can come in all different shapes and sizes and can be made to serve any number of purposes. They can be used to present an award like employee of the month, memorialize a team photo, serve as decoration in your home, or preserve an article that you were featured in. Today, the latter is what this blog will focus on.
Article preservation will be beneficial for individuals as well as small and large businesses alike. For a business, a wall plaque displaying commendations over the years will do wonderful things for business. It will "wow" new and potential clients by allowing them to see firsthand the success you've accumulated and what you are all about. It can also tell existing customers something they didn't already know about you.
For an individual, having a custom engraved plaque made to commemorate your accolades or honorable deeds will serve as inspiration for your future. It can keep you on track to achieve similar successes in the years ahead. Not to mention, in time it will become a family heirloom cherished by those who want to know where they come from and what the generations before them accomplished.
So, for a few decades now, In The News has served anyone who was wondering, "How can I preserve the article I was in?" We even catered to those who had no idea a specialty service like ours existed.
Our mission is and has always been to professionally display the recognition you earned in a tasteful way, while simultaneously demonstrating your success. We want you and your business to continue thriving at the level that earned you this recognition in the first place. To do this, we create top-of-the-line custom wooden or acrylic plaques using the original article you were featured in. No matter which finish you choose our team of well-trained professionals each specialize in a specific step of the plaque making process.
Now, unlike many other plaque-making companies In The News, Inc. does not use foreign
materials. Everything we have is American made. The entire plaque making process is completed in America, too. Not only that, but every part of In The News takes place within our one and only headquarters in Tampa, Florida. From the time you receive the phone call detailing our service to the moment your plaque is shipped to you, it is in this building.
During this time, your plaque is in the hands of some of the most prideful craftsmen in the industry. Since the plaque never leaves our facility, we have 100% jurisdiction over quality control. This means that nothing is shipped out without being carefully inspected for errors or damaging.
Human nature causes everyone to have that drive, that desire, to be recognized for the things we do. At In The News our employees understand the importance of being appreciated. That's why when we see you being acknowledged for the good you bring into the world we take it upon ourselves to help immortalize that recognition.
​Any of our commemorative plaques can have incredible effects on improving business, reputation, and self esteem. If you have been acclaimed by a media source of any kind don't let it go to waste. Savor it for years to come. Make sure you're remembered for the great things you accomplished. Buy a custom engraved wall plaque today!
Written by Derek T. Wilkosz