Today we're going to take a look at a company that practically paved the way for the after market performance industry for the American V-Twin motor. The company that I'm referring to is S&S Cycle, they work quietly in the hills of Viola, Wisconsin. S&S Cycle has been around for 50+ years and they're still going strong manufacturing after market parts for the American V-Twin Engine. They must be doing something right! S&S Cycle broke the land speed record in the mid-eighties of 276 mph.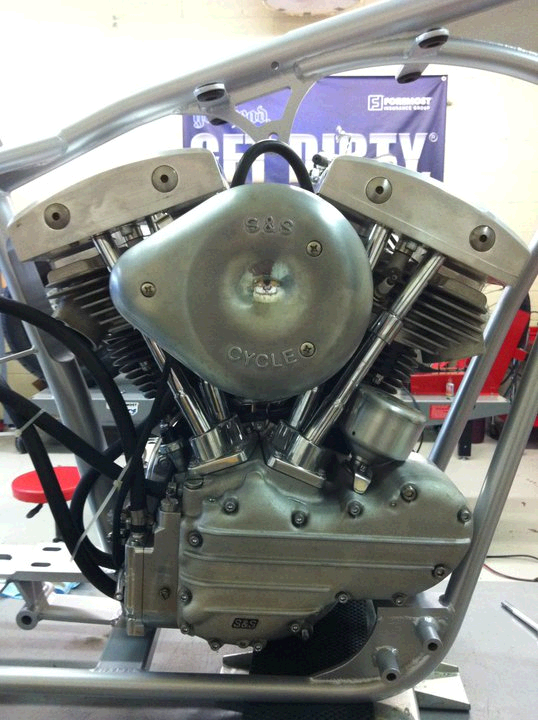 S&S Cycles provides parts and entire engines to some of the top custom bike builders in the world!
S&S Cycle really shows pride in their work, so much in fact, they have a museum in their basement that showcases all of their hard work and achievements, including trophies, parts, motors, Rare and classic motorcycles, and even a piece of machinery that they used to make their very first stroker flywheels on! These guys love the work they do.
We are honored that S&S Cycle has chosen In The News to preserve all of their wonderful achievements! We hope they continue making leaps and bounds in the Performance Parts Industry!
Check out their article in the July issue of CycleSource
Are friends over at Brass Balls Bobbers gave us this gnarly photo of S&S Cycles outstanding work.