Life is Short
If you don't stop and enjoy it you miss so much. Luckily with the type of technology afforded to most we can really capture special moments of our lives.
Taking a photo or shooting a short video has become second nature. Cell phone cameras, digital photgraphy, Shutterfly (my personal favorite), YouTube, Skype, Pads, Kindle, 3G, 4G, 5G, wait... how many G's are there?
Let's look at an example of iPhones new commerical for facetime and airplay.
With this technology comes opportunites galore to create special keepsakes and momentos of your life. I hope you are taking advantage of it all and enjoying every minute of it.
Our main focus is to preserve special achievements, mainly out of newspaper and magazines. Nothing makes us happier than being able to mount an article for an individual or company onto one of our custom wall displays. Custom plaques from newspaper and magazine articles are just some of what we can do with your lifes accomplishments.
We would like to give you five new ways to preserve your special moments and show you a different side of our company In The News Inc. You can display your digital photos, your TV appearances, video or anything in print can be turned into a wall plaque. A plaque can offer a variety of ways to display unique special occasions. Here are some fun and unique projects we have done with our great customers.
New and Exciting Picture frame ideas/Screen Capturing/ Creating Picture Frame Effects
Make an appearance on the Jimmy Fallon Show:
Be featured on CNN- Local I9 Sports: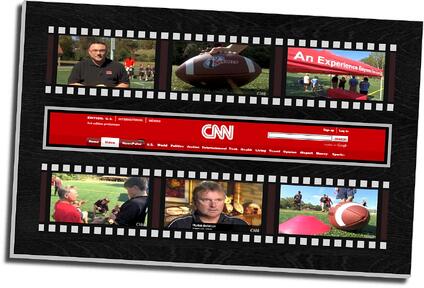 Be a Guest on the Martha Stewart TV Show:
:
Finish in the Top Three at a Show Stopper Event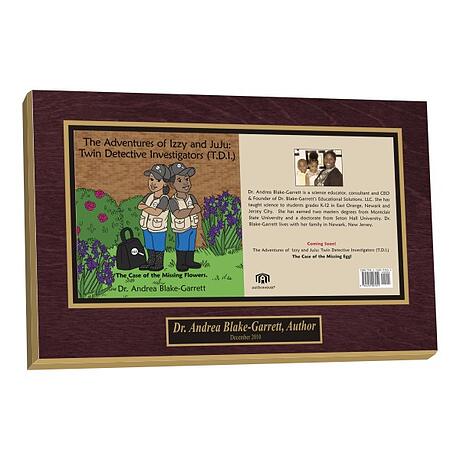 So as a company just ask us and we probably can find a way to preserve your "15 minutes" or your lifetime achievements with our creative wall displays.