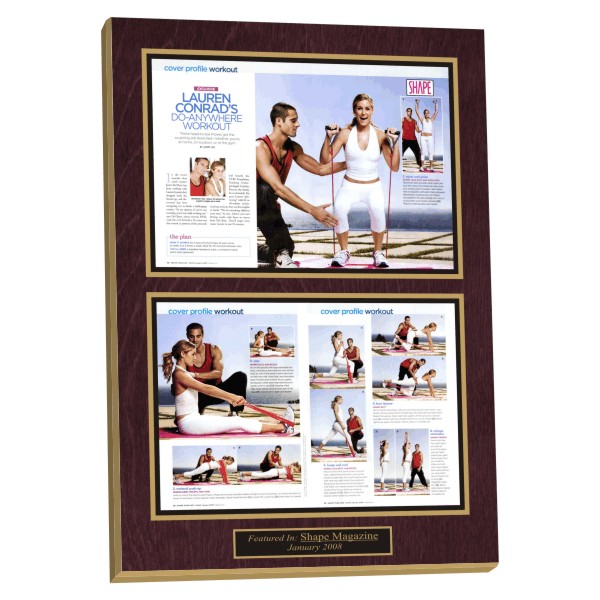 The process of preserving magazine articles started a long time before we started making our custom plaques. So as a consumer you might not be that impressed when we say we make plaques. What continues to impress us as a company is the persistence of our customers to continue to come back and spend their money with us.
We have found a way to compete with every local frame shop throughout the United States and thrive with the quality of our work.
Each order is custom because we take the original article not a copy, mount that article onto an individually hand-crafted birch wood hand stained to match your decor. The article is then laid out and laminated and put through a heat sealing process that gives the magazine a glossy classic picture frame effect.
Consistently, we put ourselves on the line time and time again. The true test of a successful business is one that stands behind their product. With a wall plaque you really have no place to hide you are on display every day any place your work is displayed. In our case every state, Japan, France, and many other countries. On the windowsill of many restaurants and the entrance way to thousands of businesses, behind the desks of many CEO's we put our product against the ultimate limit test.
If you would like to get more information or if you have an idea of what you want or maybe you need to see some more examples follow our build your plaque button.