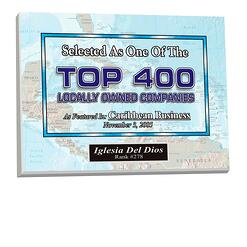 A personalized custom engraved wall plaque is a fantastic way to encourage and promote your company.
Uniquely produced one of a kind process of creating a personalized engraved wall plaque can be the perfect energizer for a successfully run business campaign.
The process is simple take all the pieces of the project and any specific detailed information about your company and let the In The News Inc graphic design team create a hand crafted dye-sublimation of all the information provided.
What is dye sublimation?
It is a big name for an old process. Remember, if you can ironing t-shirts or sewing patches on jeans or just a good olé' fashioned tye dye. Well it is the same process with our wood plaques. We take the information your provide map it into our computer system print it out onto special paper turn it upside down and heat transfer the image to the wood to create a dye sublimation plaque of any image that can be scanned, the possibilities are endless.
Celebrate an Accomplisment and discover a new process that allows creativity to shine through. The same innovation that garnered you the top spot in your field you can allow to shine through as you build your award plaque. Take the time to visit our page we have created and see for yourself.
Let your imagination take control and help us develop a one of a kind wall plaque.
Who we are?
In The News creates custom plaques from magazine and newspaper articles. We professionally mount and preserve articles to create a high quality plaque with a picture frame effect. Located in Tampa we manufacturer and distribute to every state for the last 25 years. www.inthenewsonline.com