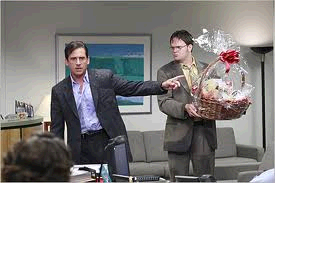 It's that time of year. Your thinking we'd better decide which gift basket to send to our clients. But, stop and think, isn't that the same thing you did last year, and didn't the same as usual thing happen. The client called said thank you and on you all went. Ask yourself "Is a gift basket really personal?
So, if you are not going to do a gift basket this year what do you do.
Search the internet for an article on the company your trying to impress. This can be a web-based article, an ad or an article from a print publication. Next, get the title of the publication or website plus the issue date of the publication.
You next step is to call In The News, they'll put you in touch is an account rep who can take care of creating a one-of-a-kind wall display piece for your client.
These pieces can run from $109 to $219 plus shipping. The cost depends on the the length of the article. The piece will be finished with an engraved plate that will feature your client's company name, the publication name and added at the bottom of the plate "from your Friends at Your company name". The wall display piece won't be eaten and forgotten like the gift basket.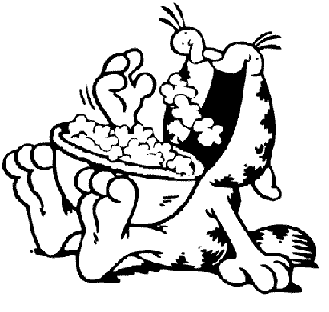 No one will accuse you of contributing to their expanding waste line and In The News will ship it directly to you customer with a lovely gift card. Next time the client is thinking of going with someone else he'll look at the wall see the lovely piece and stick with you. So call or contact In The News now so you can get the piece in the works in time for the holiday's