The holiday season. A season where we are reminded that it is better to give than to receive and that the gift shows how much thought and care we put into choosing it for that "special" person. Stressful at the best of times. Even more stressful if you are an executive assistant buying for your boss.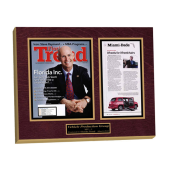 This is tricky. Really. Think about it. What are you going to give someone who has everything but still expects to get something? You could give an article of clothing. Very risky. Fashion is a highly personal choice and buying the wrong tie or gloves, for example, isn't going to garner you any warm feelings. And let's not even talk about sweaters, shall we?

Jewelry. Almost always a non-starter. Unless the CEO wears cufflinks and you stumble upon a vintage set, stay away from buying your boss jewels. Yes, even earrings.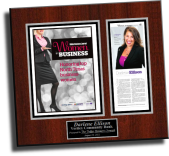 What about wine or spirits? Assuming that alcohol is a gift appropriate for your boss, giving liquor as a gift is just not very imaginative. In fact, you may be judged not on what you bought (it's liquor, for Pete's sake), but on how expensive that bottle of booze was. Plus, it's called booze. Enough said.

Then there's the issue of how much to spend. Another decision fraught with peril. Spend too little? Cheap. Spend too much? Extravagant. Perhaps too extravagant. And, if the gift-giving occurs at the holiday party, you're sure to be criticized for obviously trying to suck up to the boss. Either way, others look at the amount you spent, not on what you bought .

So what do you do? How's this: Have one or more articles (newspaper or magazine) and/or positive press releases mounted and preserved into custom wall displays. Or find all of the business cards you boss had as he worked his way up the ladder and have them laminated onto a birch wood base. Either way, the result will be a beautiful custom wall plaque that any executive will gladly display with pride.

And you can proudly give. Because you have now given a gift that will not only be appreciated by that high-ranking executive but will have a positive impact on company morale as well. A gift that will be fondly remembered for many years to come. Even after you become the executive.