Have you ever had one of the conversations with your kid(s) where you're not really sure what happened and left you even more confused than when the conversation had started. This is one of those kind of conversations that I had witnessed not too long ago.
Mom: Michelle why did you get an F on your folder for PE?

Daughter: Because it was the wrong type of folder.

Mom: What kind of folder do you need and how long have you needed this folder?

Daughter: From the beginning of the year and it has to have three prongs.

Mom: Okay, first of all you needed to tell us earlier but, no biggie I will pick one up.

Daughter: You don't need to I got one last weekend.

Mom: Sooooo, how did you get an F for having the wrong type of folder when your teacher checked them this week?
Daughter: Because he said it was the wrong one.

Mom: Okay so I'm back to you needing a new folder.

Daughter: No I already got it.

Mom: (Sigh.......... and I have two more....................................)
They can be frustrating can't they? Having raised 3 myself it's my assertion that between the ages of 11 and 18 an alien from a different planet comes to the earth and takes over your child mind. At about 18 (it can be older with some children) the alien gets tried of it all and goes back to their planet thus allowing your child's real personality to emerge.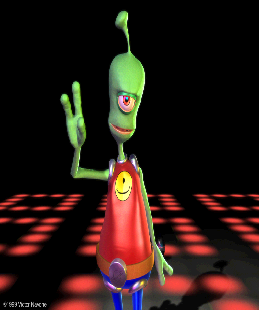 We, as parents, realize that the teen years are just as confusing to them, as their actions and thought processes are to us. But, in the end, it's up to us to guide them thru these critical years so they come out on the other end as well-adjusted confident adults. So, what to do when you're at a stand still and ready to pull your hair out.
Unfortunately, there isn't a training system or licensing that qualifies you to be a parent. Anyone can be a parent. Most, people just do what their parents would do in a given situation. Some look to other successful parents or grandparents for advice. Others look to teaching professionals, good friends or child psychologists. Where do you go for advice? Can we trust professionals? I mean look at what happened to the Dr. Spock generation. See Dr. Spock and the Unruly Generation http://rwor.org/a/v19/950-59/951/spock.htm
There are all kinds of experts out there you can go to.
Parenting magazine www.parenting.com is well known for its excellent and balanced advice.

Hybrid Mom magazine www.hybridmom.com focuses on both the trials of being a mother in the busy times and the child.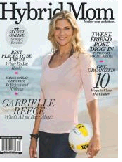 Kiwi Magazine www.kiwimagonline.com has great advice for raising a child of any age and is recommend as one of the Top 10 parenting magazines by www.youcanread.com
Parent & Child magazine www.scholastic.com/browse/parentchild.jsp is touted as being the #1 in helping with your child's development.
Your Teen www.yourteen.com is a rather young publication. But, this magazine focuses strictly on those diffucult teen years.
Or you can go to www.modernmom.com which is a forum of real moms asking real questions about real kids.
Here is a sampling of some of the advice from a couple of my favorite sites.
(Please feel free to add to the list and send me any urls you personally feel are beneficial.)
www.kidshealth.org advises the following:
Self-confidence rises out of a sense of competence. In other words, kids develop confidence not because parents tell them they're great, but because of their achievements, big and small. Sure, it's good to hear encouraging words from mom and dad. But words of praise mean more when they refer to a child's specific efforts or new abilities.
Having a wall of accomplishments, display trophies, awards, photos and achievements will surely boost self esteem and confidence.
I'd love to hear from you about the conversations you have with your teen, whether funny or frustrating. Please feel free to add any websites for publications that you feel are helpful to you with your parenting.
Gail Walton gwalton@inthenewsonline.com 800-548-3993 Ext: 3036 Mother of 3, grandmother of 7 and always hoping more will join the party.
If you'd like your child's accomplishment done as a wall display to hang on their wall I can do that too.
And remember if you can't laugh at the things your child does now, save them up to use when they're adults and have children of their own.