Ever wonder how to recognize a discovery made, a turning point in your career, your big break when you are written up in the newspaper or a magazine? Don't give it a second thought any longer...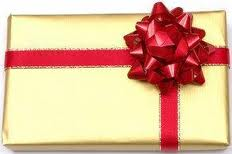 Anna's husband Edward had just made a huge finding in his research at his Ivy League University. Anna was so proud of Edward's accomplishments and it was even written up in a national science magazine. Anna looked around for a way to honor this huge milestone. She turned to the internet.
At first glance a cute T-shirt caught her eye or perhaps a special book. Then Anna remembered her friend Sara had a lovely wall plaque of her daughter's first place in the State Fair. Sara's daughter's picture was in the newspaper and she had it framed in a really unique way. She considered this gift, but thought it was probably a hassle or certainly too expensive and continued shopping. Anna spent hours of her time looking around when she realized that there absolutely was nothing better to honor this milestone than a wall plaque. She contacted In The News (
www.inthenews.com
) and realized this would be much easier and more reasonably priced than she thought - there making In The News Wall Plaque - the perfect gift.
The people at In The News were so easy to deal with. All that Anna needed to provide was a copy of the newspaper article in good condition and they took care of the rest. They preserved the article under a special protective coating so there would be no fading, no cracking and no wear and tear to the precious article and photo. They were able to incorporate all the things she was looking for and more. The final product was a gallery quality wall display suitable for his office.
So often, we have huge accomplishments in our lives, but rarely do they end up in the news. These are times that we should recognize these special moments by purchasing the beautiful wall displays provided by In The News. These valuable displays are imperative to doctor's office's, scientists, athletes, actors - anyone who needs to endorse themselves on an office wall. In The News provides stunning art quality display of your write up in the newspaper or magazine to hang in an office, at home or anywhere you want to promote your own or your loved one's accomplishments.
Don't give the perfect gift a second thought. Go online and check out how reasonably priced and simple it is to keep your magazine or newspaper article safe and sound for years to come.