First, decide what you objective is in throwing this party? It should be to create goodwill.
Next, decide whose goodwill your trying to cultivate. The employees, contractors, vendors, administrators or clients? In a perfect world, the dollar amount doesn't matter, the answer would be all of the above. But, in this "count the cost of every dollar spent economy" we have to be more directed.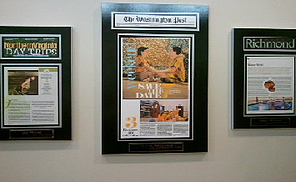 Who to invite, Employees and Administrators?
This is an all or nothing answer. If you only invite the managers, administrators or key employees what sort of message are you sending to the rest of your employees? That they aren't valued or appreciated. Remember the idea of this party is to create goodwill. Where it may seem more economical to keep the numbers low and you may be closer to the people in management positions. The bad will you create with the rest of the employees will undermind your progress for the coming year.
Who to invite,contractors, vendors and clients
Yes, Yes and Yes. All these people are an audience the needs to be cultivated. Contractors will be more attentive to your business. Vendors will pay more attention to your requirements. Clients will speak to others about their positive experiences with you as a company. A win win situation for all.
Where to hold the party?
You could spend a lot of money on a luxurious facility and fabulous catering for your party but, in this dollar conscious era why not consider your offices? Why?
You already have it! There will be no going to look at it a facility, signing a contract and worries about insurance.
Most of the people you invite probably already know where it is.
Chances are that your office would cost a lot less to decorate if you did it yourself after going to a Party World or Michael's Arts and Crafts.
| | |
| --- | --- |
| Please note: You may want to have a good cleaning and consider putting some of the company accomplishments for the past year in on a wall such as a "Wall of Fame". This will impress people that you work with and for. What accomplishments? Did you win an award that should be displayed in a special viewing area along with any press coverage. (Please let me know if I can help you in this regard) | |
What time?
Remember, it's a busy time of the year. People may have many events they feel they should attend. Keep it open and easy. Consider an all day open house. Why? You'll only have to serve appetizer types of foods. Or to keep costs down consider having your employees bring in their favorite dishes, cookies or desserts. This will make them feel involved and valued.
Please note: Do not make it a "you must participate" kind of thing. Just ask if they'd like to make a dish or attend. If you make it mandatory, they'll feel your just trying to save a buck on they backs.
You can always contact me to have your print or internet media made in to a lovely wall display for your viewing wall. Gail Walton @ gwalton@inthenewsonline.com or 800-548-3993 ext:3036