Well, it's that time of the year. People are looking at losing weight. Bosses are reviewing the past year. We're all thinking about for the upcoming 2012 year.
Let's take this one at a time. To lose weight it's going to take a commitment from you. You've got to find a program you can commit to be guided by it's rules. If you fall off the weight loss wagon don't give up, just get back on the plan and put it behind you. My favorite plan is www.weightwatchers.com It's realistic. Weight Watchers allows you to have real food with trade offs, no food is forbidden but, you have to trade off to have something you crave, so it doesn't make you feel deprived. I've lost 30lbs since, May 2011 and feel sooo, much better. But, find a program that works for you and stick to it. Remember you've got to start somewhere you didn't get to the weight you are in 1 month so it's going to take time to get the weight off. But, the benefits from losing weight are tremendous, not just looking better, but feeling better, thinking better and longer life expectancy.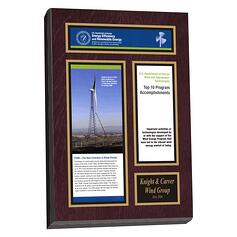 Let's take a look @ 2 things business can do to look and feel better in 2012.
Reviewing the past year as a business: We all do it. Reviewing the past year can help us with setting goals for the future. We're not just talking monetary goal but, the smaller goals that can lead to success. Let's take the same approach as we do in losing weight. Commit to a plan. Realize it's going to take time and don't do something radical you can't stick to.
Setting goals: Be realisitc, just because the ecomony looks like it getting better doesn't mean we going back to the hey day of 2007. We didn't get to those levels in a year and we won'r do it again. Look at the small things we can do to help reach our goals.
Just like making small changes in your diet to lose weight and add up to big fitness gains so can small changes in the way we inscent our sales force can we make big gains in the total sales level we attain in 2012.
What are we talking about?
How about incenting the sales force by simple personal verabal reinforcement. Notice good change an individual has made in any of the following categories and comment on them.
Organization, quality presentations, mentoring junior members of the sales force, simply a positive attitude, good work attendance etc. ect.
You may even want to recognize that effort with a personalized wall plaque for them. (if so call me Gail Walton @ 800-548-3993 Ext: 3036 gwalton@inthenewsonline.com)
Remember the Sales Force is the engine that drives the rest of the company so keep your engine well oiled and in excellent condition.