If your family or community have relevant news we will transform this memory into a permanent display for your wall, office, hall or home. It is very difficult to convey the depth of meaning for the kids who come after us. When we choose to display our family moments of honor or excellence with a wall plaque, it can remain part of the family every day we walk past the plaque.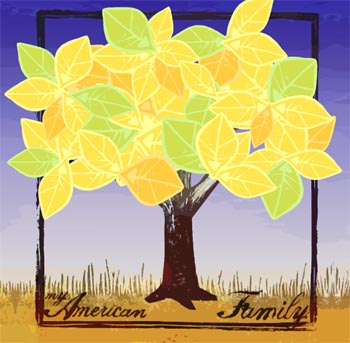 Using small ways to embed memories that make us proud, is the fabric of our lives and the content of our stories when we are no longer making this news ourselves. Laminated wall plaques of newspaper or magazine stories, articles, events and occurrences are the stuff life is made of. Displaying them in our homes and offices, halls and businesses is the best way to keep these memories alive and discussed among ourselves.

News media can be permanently captured for a lifetime of display and commentary at inthenewsonline.com Any event covered and highlighted in any news--online or in hardcopy--can be custom-designed into your own special plaque that will last a lifetime. Graduation programs, diploma's, certificates of accomplishment, honor-roll certificates, newsletter mentions, awards of any kind, even personal promotions can be commemorated.

Any kind of event or memory a person may want to have displayed proudly and permanently can be ready in no time at all. Did you take photos at the music recital, and bring the program home? Now it can be a permanent wall memory. Did you take pictures at the last soccer game? Write up the story with the photo and send it to us to be commemorated forever. Surprise your loved one with a memory created through written word and photos in a manner that will last for a lifetime.

If it was good news once, it will always be good news for the whole family. Help your loved ones remember why they are proud of themselves and each other by displaying the commemorative news wall plaque in your hallway, dining room, living room or anywhere those you want to show it to most-- will be.

Life gets stressful and busy. It is all too easy to allow the most precious moments we experience to be forgotten over time. When old stories sift to the bottom of the family trunk or the photo album is dusty and at the bottom of the bookshelf, the newsworthy memory plaque can be reminding everyone from the hallway, dining room or any other community gathering area.

When guests come by and see the story-- it is natural for them to ask about the event-- the story is once again refreshed in everyone's mind, and good feelings return again.

Sometimes we can forget to remind those we love that we are proud, that they are worthy or that everyone wants the best and can be their best in many areas and for varied kinds of landmarks in life. The Commemoration of special moments help relationships when emotions wear thin in the middle of routine, difficulties arise or when expectations are dashed.

Help keep your family or team or community feeling unified, especially if difficulties have been pressing. Show love and caring by surprising them with something they will never guess you took the time to notice. Find a photo and tell a story that will trigger the emotions we cherish most.

Memories are made from the quality of the emotions that are generated during that significant moment. We imprint them, and hope to experience it again in a similar rush at other times and in other places. Keep precious memories alive.
You can contact us @ www.inthenewsonline.com or reach us @ 800-548-3993 or you can get started by clicking below and begin to create your lasting memory.