Why do Woodchucks make lousy frame and plaque buyers?
A lack of quality articles on your typical Woodchuck except on February 2nd.
Not much wall space in the burrow.
Hibernation makes the time looking at the plaque reduced (unless he sees his shadow on February 2.)
A tendency to eat wood meaning he would probably munch on the frame or plaque for a snack.
Let's take a closer look at Bud the "Woodchuck" to understand why you may fall into some of the pitfalls associated with not buying a plaque.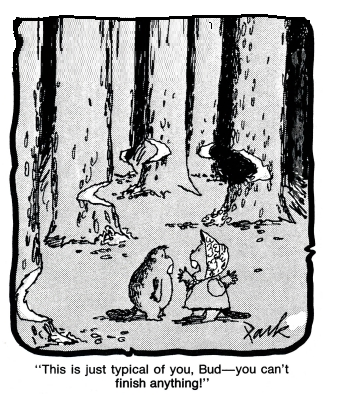 Are you a starter like Bud and not much of a finisher?
Do you have stored somewhere all of those wonderful write ups and articles of your company, business or family you have been meaning to get preserved?
Is this the year to finish some of these projects?
If you're not a woodchuck (aka Groundhog) and you want to do something beautiful and lasting with your article. Call me Gail Walton 800-538-3993 Ext:3036 gwalton@inthenewsonline.com and I'll make it happen.
To see more about plaques and learn a little more about me visit my page here