If you go into the office of the standard boss or CEO you can see plaques on the walls showing off their awards and accomplishments.
It looks pretty impressive, but plaques aren't just for the corner office anymore. There are many uses for plaques in other areas of the office that will benefit both employees and your sales force.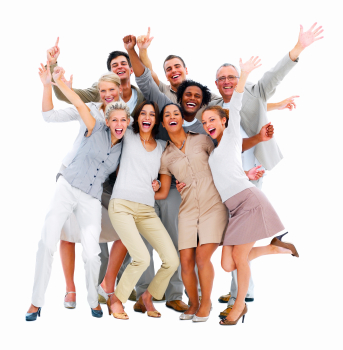 Here is a great article listing the 20 ways to motivate your employees. The #1 way is to recognize/attention to your staff or organization. A pat on the back is great and goes a long way but a plaque shows to others you are truly committed to a positive motivated working environment.
Time and time again we have seen in our experience the joy our customers get from receiving a custom plaque of their recent accomplishments. Why not take the positive experience and create a positive work environment using the same acknowledgment.
Let's take a look at some simple techniques to transform your office into a happy and cohesive unit:
Having an "employee of the month plaque" in the break or meeting room is a great way to boost morale. If your company has a team or league, get an announcement or program plaque from the last big game to show team pride and demonstrate management support.
The lobby is a great place to hang plaques showing awards, activities or press releases. When potential clients come into your lobby, impress them with your accomplishments. It doesn't matter what it says; a press release mounted on a custom plaque and hung on the lobby wall is an impressive site. If nothing else, plaques announcing membership in the Chamber of Commerce or an A+ rating at the Better Business Bureau is something any business can have made up and looks great.
Custom plaques don't just belong in the boss's office. Brag on the employees and it will build a sense of pride and accomplishment and nothing is more valuable to your business than a motivated workforce.
Go to our feedback page and let us know what you think of the article and learn more about In The News Inc. You can visit our website www.inthenewsonline.com or call us @ 800-548-3993. We have been creating custom wall plaques for over 25 years and hope to contact you about your features and ideas.
-We Want Your Feedback! | In The News, Inc.