In this world of digital everything and cyber-existence inside of the cloud it remains even more important to remember one thing; we are all human beings. While clean lines and white on white spaces may be prevalent in the design world of homes and offices, the fact is that some things never go out of style. Like custom wall display plaques. With customized wall display plaques you are showing off something worth celebrating; something worth remembering. When we are always plugged in and always focusing on the next movement in the digital chess board of modern life, it can be difficult to even separate these events from anything else. However there are some reasons why custom wall display plaques will never go out of style; some you maybe have never even considered.
Inform | Showcase | Commemorate
Inform – One reason to have a custom wall display plaque in your home or office could be to inform. If there is a cause you are passionate about; cancer research, political intrigue, chemical warfare, local primary education, your own home based bakery business; having a wall display can say everything you have said 1000 times before. If you're a cupcake maker and you form a cupcake business out of an old ice cream truck and you have brought cupcake joy to the community and a local paper has written an article about you, having that piece framed in a custom wall display plaque really says everything about you to strangers that you don't need to. If you are a fitness guru and you have been able to trace the obesity epidemic in your neighborhood to the spike in cupcake sales you may wish to have your own article up there talking about this same story. Two different takes; each trying to inform.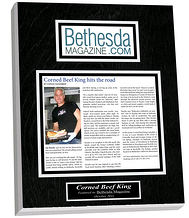 Showcase accomplishments – If you and your girlfriend have started a New York City based theatre production company and the local paper from your hometown in Connecticut comes to do an interview with you, this is something you want to showcase. Having a custom wall display plaque with this story in your home or theatre production office is a great way to show how you have stayed connected to your local community. The display plaque is also a good way to remember this accomplishment long after the stage lights have gone dark.
Stimulate further achievement – When small children get recognized for their accomplishments, it's a really good idea to make sure they don't forget what that feeling was all about. By taking their award or certificate along with maybe a picture of them accepting this award, parents are stimulating their kids to keep pushing and keep achieving. Being surrounded by accolades in their home or bedroom reminds kids that having fun is important but achieving is an even greater way to have fun.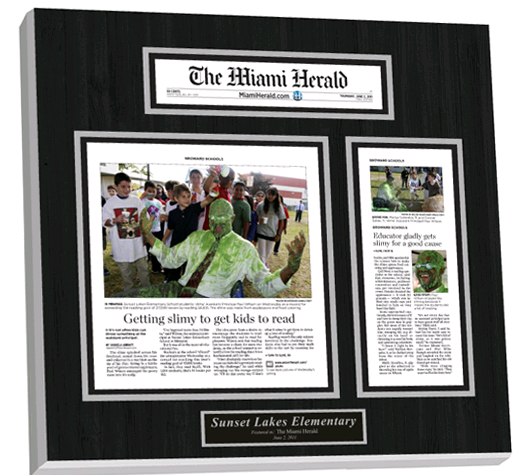 Commemorate a moment – When you're trying to commemorate a moment in history, a custom wall display plaque. Whether this is a personal moment; birth of a loved one, favorite local business shutting its doors; or more of a public one; national crisis, holiday jamboree, favorite band's final tour; getting a custom wall display plaque to commemorate this is a great way to cement this moment forever.
Of course the individual determines what is and is not important; some of the things I've listed may barely register a blip on your radar. But whether you're a business professional, a struggling startup, politician, poet, or priest; we all have events in our life which resonate. Picking up a custom wall display plaque is one way to do so.
Our company In The News Inc preserves articles from newspaper and magazines turning them into professional wall displays for over 25 years.
To learn more about In The News Inc you can visit our website www.inthenewsonline.com or call us @ 800-548-3993. We have been creating custom wall plaques for over 25 years and hope to contact you about your features and ideas.

If you learned something today and want to receive more info: subscribe to our blog http://info.inthenewsonline.com/