As a small business with a national customer base we would like the lend our perspective on the economy from a different point of view but one that we think serves a real purpose.
Our company mounts and preserves positive newspaper and magazine features into custom wall plaques. (frames) Framing magazines from publications across the country allows us a real time look into people and companies that shape the economy.
At In The News we do have a unique few and perspective on the national economic pulse. We have one of the best inside sales team in the United States. We cover on a daily basis around (5-6 thousand publications) with a team of over 35 sales reps most of whom have been with our company over 10 years some more than 20. Yes we read almost all the newspaper and magazines published either in house or online. It's our job.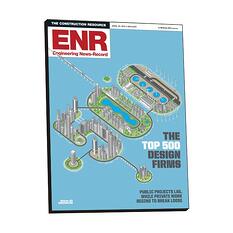 At any given time we can really check the pulse on a certain section of the United States. We can get a really good feel if certain areas are generating jobs, hiring staff, companies relocating or opening new stores. And conversley we are one of the first to know if people are getting laid off, factories shut down and so on.
Not only are we good at geograhic checks on the economy we can also be a steward for particular industries and which ones are succeeding and excelling through tough times and which where hit the hardest over a certain period of time. We can tell you whether the hair and salon business is thriving and how, or whether the car industry is adjusting and who.
Let's take the construction industry as our example. The McGraw Hill publishes their ENR magazine a list of over 500 top design firms. They do many lists but this was the most recent. We have had a great relationship with this publisher for over 20 years. We have looked at this list each year it has come out and developed relationships with those making the list.
Surprisingly the list changes moderately a lot of the time the same companies (large and small) make the list. Some move up and down the list and others gain the top spot every so often. Our product is great so gift giving a lot of times companies will buy their teams one of our wall plaques. The orders can range from 1-100. Over the past couple of years companies and teams have decided to pass on the opportunity to purchase for themselves or give out these as awards and gifts to their employers.
But all has changed this year and we are surprised and amazed at the orders that have come in.
So without going into detail you can see how In The News is optimistic about our economic recovery. We have seen this change in other industries as well and are caustiously hopeful we are on the right track.
If you and your business are starting out having success or maybe you deem pulling back to even and getting out of the red as your recent success. Whatever the case may be In The News is here to mount and preserve all of your media coverage in newspapers, magazines, and online material.
To learn more about In The News Inc you can visit our website www.inthenewsonline.com or call us @ 800-548-3993. We have been creating custom wall plaques for over 25 years and hope to contact you about your features and ideas.