Being recognized in a local paper for your service to your community is the type of milestone worth rewarding. A great way to honor local community heroes and citizens is with a sccess plaque. Inspirational plaques given to those who are heroic everday is a great way to say thank you.
Take for example our recent custom wall plaque we did out of a local community paper in Florida the Highlands Today.
Sebring High School's Michael Lee was named Teacher of the Year and Park Elementary's Joni Gergen was named School-Related Employee of the Year on Monday evening at the School Board of Highlands County's Summit Awards 2012.
Lee was quoted in the article as being "overwhelmed, blessed and thankful and undeserving," at the ceremony held at the Avon Park High School Commons.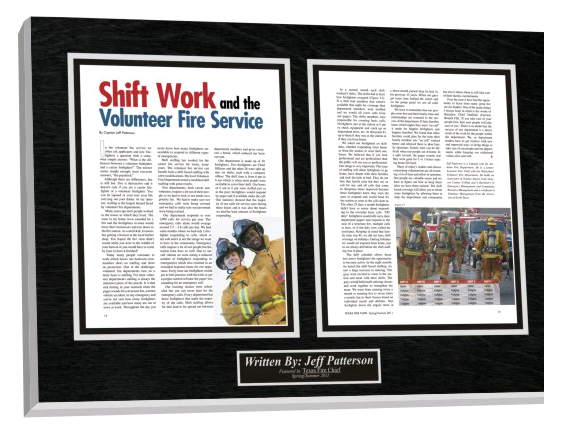 You can read the entire article here. Getting your name in the paper does not have to mean you are trading stocks on Wall Street. It does not have to be the front page of the New York Times or USA Today.
Newspaper articles written about local men and women in the community who dedicate their lives to service and helping others are exactly the type of articles we love to mount and preserve at In The News.
At In The News we subscribe to every local and community newspaper across the country and offer a unique framing service for positive local community heroes. We mount and preserve articles into custom wall display pieces for families and small business across the country.
Recognize an "Average Joe" who helped save the day with a wall plaque that features their press. Celebrate a teacher that inspires their students, or honor a firefighter that saved a life with a touching display piece. Show your appreciation to a person in your community who inspires you by presenting them with a wall plaque that commemorates their success. Ready to get started on your display?