Personalized wall plaques of accomplishments such as patents or inventions in technology are great for morale and security knowing you have a document that protects your ideas.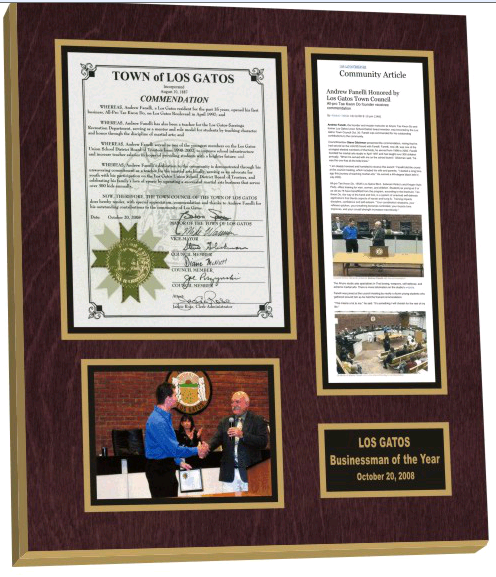 Patents and patent law are nothing new. Let's take a closer look at the History of patents.
In 1474 in Italy a statute was issued by the Republic of Venice. They issued a decree by which new and inventive devices, once they had been put into practice, had to be communicated to the Republic in order to obtain legal protection against potential infringers. The period of protection was 10 years.
In early America during the Thirteen Colonies a few inventors were able to obtain monopolies (i.e. "patents") to produce and sell their inventions. These monopolies were granted by petition to a given colony's legislature.
In 1641, Samuel Winslow was granted the first patent in North America by the Massachusetts General Court for a new process for making salt. In 1646, the Province of Massachusetts Bay granted inventor Joseph Jenks Sr. the exclusive right to set up water mills using a speedier engine he had developed for making edged tools, such as scythes. His monopoly was to run or 14 years.
Patent Plaques are a great way to showcase a new invention or a lifelong labor of love. Whether your invention or technology was featured in a magazine or newspaper or we use the actual document to place on the plaque you will have a keepsake to last a lifetime.
More importantly, you'll have the means to showcase your article properly, which will prove to be a valuable asset for your company. Use your plaque to brag about your business with tact. You'll notice that a well-placed wall plaque highlighting your media will speak to the success of your company and advertise on your behalf.
Was your scientific innovation featured in a magazine or newspaper? Have your state-of-the-art techniques earned your company press coverage? Want to preserve your very first patent? Technology and science are advancing every day, but that doesn't mean you have to let your spotlight fade away! Preserve your achievements with a custom wall plaque. Ready to get started on your display?
In The News creates custom wall displays of newspaper and magazine articles as well as professionally documents. We produce the finest quality and workmanship in the country and all of our product is produced under one roof. If you want to contact us you can reach us @ 800-548-3993 or visit www.inthenewsonline.com