Were you featured on a blog, listed on a website, or promoted in social media?
Nowadays you're just as likely to be featured on the web as in a printed publication, and it's both noteworthy & credible!
Preserve & display your spotlight with laminated plaques that will showcase your recognition in the online community.
Lately, more and more customers are asking us can you preserve and frame online articles. The short answer, Yes!.
If you have been featured on a site or a blog or a paper or magazine that only appears online we still can make personalized plaques.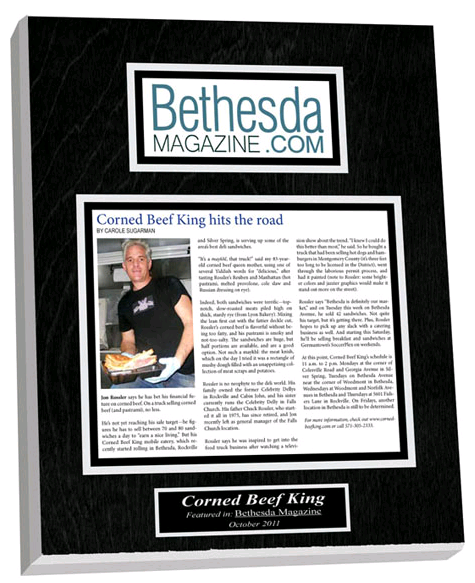 With the explosion of online forums and chat rooms, blogs, communities and citizen journalism more and more information is online. This information is credible especially if it relates to you and your business and puts it in a light that normally would only been seen by those who are online.
Video and Visual marketing is happening now not in the future.
You Tube has exploded and is now a medium used by small and large businesses, doctors, musicians, educators and everyone with a voice. Almost every major news outlet has a presence online themselves or an off shoot like www.patch.com or www.tastingtable.com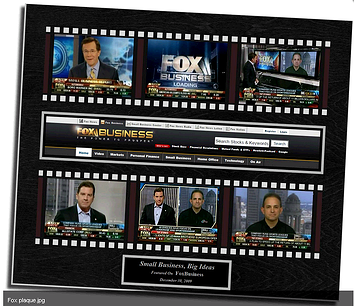 We continue to believe and feel strongly that a great way to inform and teach your potential buyers, customers and loyal fan base is to promote articles with a custom wall plaque whether the article appears in print or online.
What we ask is you send the link where you are featured and we will ask our art department and production experts to take a look at the link and the article or post and determine whether or not we can create a nice custom article display plaque. At In The News we are committed to innovation and to help those who design and build products and businesses that are changing the world a chance to preserve these great moments.
If you are making a difference and doing it online we want to help you expand your reach and let others know what a difference you are making by immortalizing your moment by framing your online articles.
Got something a little different in mind? No problem! We can preserve all kinds of documents & small items, including, but not limited to: photos, video & TV screenshots, book jackets, diplomas & certificates, wedding & event invitations, artwork, and small memorabilia. Don't let your creativity stop us, we're happy to satisfy your unique needs with a completely custom display piece. Ready to get started on your display?
Yes! We can preserve almost any paper artifact or document, such as diplomas, DVD jackets, or photographs. Additionally, we are happy to create customized award and recognition plaques, too. Please visit the product section for a full list of specialty items you can have preserved.
Contact In The News @ 800-548-3993 we have been creating custom wall plaques from newspaper and magazine articles for a quarter of a century visit our website www.inthenewsonline.com