Great news articles and features in newspaper and magazine publications deserve to be turned into custom wall plaques and hung proudly on the wall.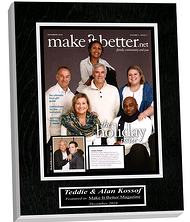 When you make news and get in the news or newspaper or your industries magazine it's time to throw a party.
Custom wall plaques make great gifts for:
Management

Bosses

Family Memebers

Neighbors

Aquaintances
Management
There is nothing like a little recognition for those who day to day grind out with the rest of us. Management overseas the tough assignment of implementing the higher ups ideas visions and also is in charge of making sure we all get our work done and meet our deadlines. A tough job for sure, so anytime there is a project recognized with a little press in the newspaper or your industries publication magazine a custom wall plaque to hang in the office is a great idea.
Bosses | Owners
Who gets all the credit and all the blame you bet the big guy the boss. Men and women who are the owners of businessness like nothing better than receiving a gift from their employees so why not find the article the local business journal did on their career highlights and creare a custom wall plaque for their home or office.
Idea! Go to the direct spouse male or female of your boss and get them involved with the idea and you are sure to score big come company party time.
Family Members
This one is a no brainer! Your parents, children,brother and sisters, aunts and uncles any of them can be a huge success and influence in your life. So when the opportunity comes up and they get their name in the paper here is your chance to create something special that will last a lifetime in a custom wall plaque.
N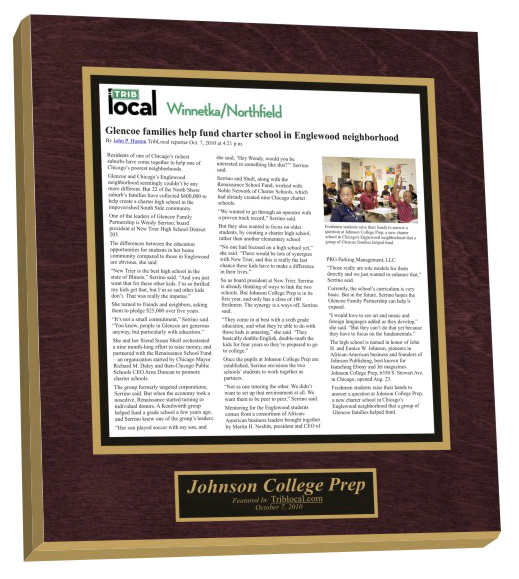 eighbors
In todays society how often do we really get to know our neighbors. How often to we let the garage door hit us on the way in the house and never get outside and engage with those who live next door. What a great way to introduce yourself or a nice gesture to your fellow neighbor who is having a heck of a time getting a lot of media attention on the local paper.
You might even here through the grapevine someone in your neighborhood is famous. Why not use our service and find a nice article and mount and preserve it on a custom wall plaque.
Acquaintances
Say what? I am not going to give someone I really don't now a custom wall plaque. We say why not. What about the local kid who won a scholastic scholarship for community service and is going off to college. What about the local little league team who went to Hershey Pa and was in the Little League World Series. Or the local business who has just celebrated their 50th year serving you and your family.
There are endless reasons to do RAOK or Random Acts of Kindness with a custom wall plaque.
Hope we where able to give you some great ideas about why a custom wall plaque might be a great idea in the future. If you have any of your own ideas let us know gives us a call @ 800-548-3993 or visit our website www.inthenewsonine.com
If you want to create a great news article plaque becasue you where in the news you can start your plaque below.