It's like Christmas in July.
Nothing makes us more excited than a happy customer willing to show us their appreciation so we like to return the favor. When a customer takes a photo of their framed magazine article wall plaque hanging up we like to talk about it.
Often times it's better than a sale why because it's like a promise a long handshake or a unwritten agreement that we did our job well and now we have a long term customer.
Security Pros and founder Chris Gilbert recently featured in Security Dealer inaugural issue Fast 50 knew exactly where to put his framed magazine article from In The News.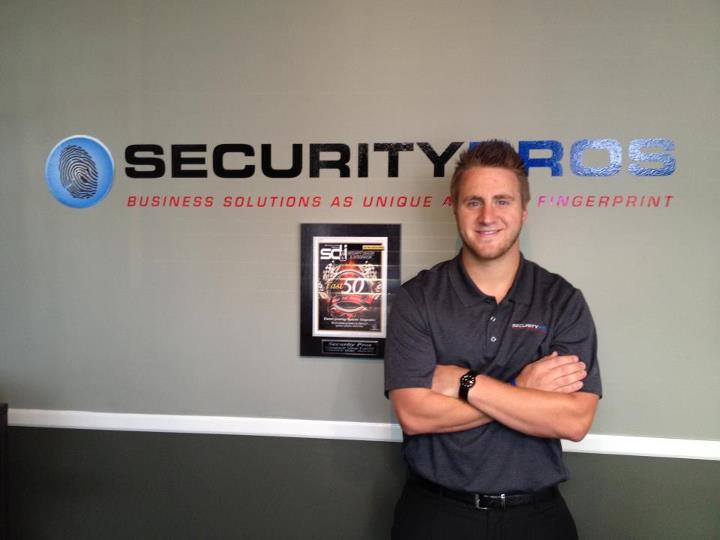 A company like Security Pros who offer franchise owners ability to monitor their business right from their laptops with the proper training and support system to be unique as a fingerprint understands that it's more than just selling technology.
At In The News we have been around a long time and when we see a successful business on the rise we know it. It's our business too.
If you have been featured or recognized in a magazine or trade publication as a fast rising company look to In The News to create a beautiful
custom frame magazine article display
for your business to promote your success.
Our ebony stained wall plaque is one of our most common wood choices. This sleek black wood stain will frame your article with a chic elegance, and easily blend with any décor. Try an ebony plaque with silver edges for a modern feel, or with black edges for a gallery look. Ready to get started on your wall plaque?
You can contact us @ www.inthenewsonline.com or call us @ 800-548-3993