At In The News we wanted to take a moment and spotlight some of the people and companies we do business with. Let's take a look at 4 companies that use our service to preserve articles for display.
Whether a magazine or newspaper In The News unique framing service provides a quality product to those looking to promote or preserve great press.
"I was a little concerned when I heard the word 'plaque' but after our company received their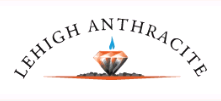 article, all I can say is "WOW!" We now have a few plaques hanging in our Receptionist Area where all visitors and clients can read them. We have received so many favorable comments on how great the presentations looks. We will continue to use your services and I highly recommend it to anyone who is interested in a keepsake- whether for business or personal. It makes a great gift!"
"I have a few plaques from your company and have been very pleased with the whole experience from beginning to end. Starting with a friendly call offering your services, ending in a quick professional plaque delivered with no guarantee to purchase (though that hasn't happened). Great product, great staff and great idea!"
Karen Christensen Owner Mack Brook Farm, LLC - We raise grassfed Angus beef on 300 acres in the foothills of the Adirondacks. We produce a premium product with superior quality and taste. Featured articles in Angus Journal, Ny Post, Shape.
"In The News worked with us on each layout until it was just what we wanted. Everyone we dealt with was professional, helpful and so easy to work with. I have recommended them to friends without hesitation and will continue to do so. We are extremely pleased with our product."
Patrick Austin Owner Sycamore Drive In Restaurant In continuous operation since 1948, the Sycamore has become a Bethel Landmark. The recipes for our famous French Style Steak Burgers and Homemade Root Beer have been handed down from the original owners. Featured articles Street Rodder, CT Mag, and many more...
"In The News is the BEST! Been doing business with them for the past 15 years! Excellent work guys! Thank you."


I'm not a company or business, can I still purchase a plaque?
Yes, of course! Whether you're a restaurant owner cataloguing successful press, or a proud parent whose child was featured in the neighborhood paper, we cater our wall displays to both businesses and individuals alike. We share in your excitement to commemorate family media and special mementos for personal keepsakes. After all, we all have something special we want to remember!
Have an article ready to get started on your plaque?
You can visit our website www.inthenewsonline.com or call 800-548-3993. We want to know when you are In The News.