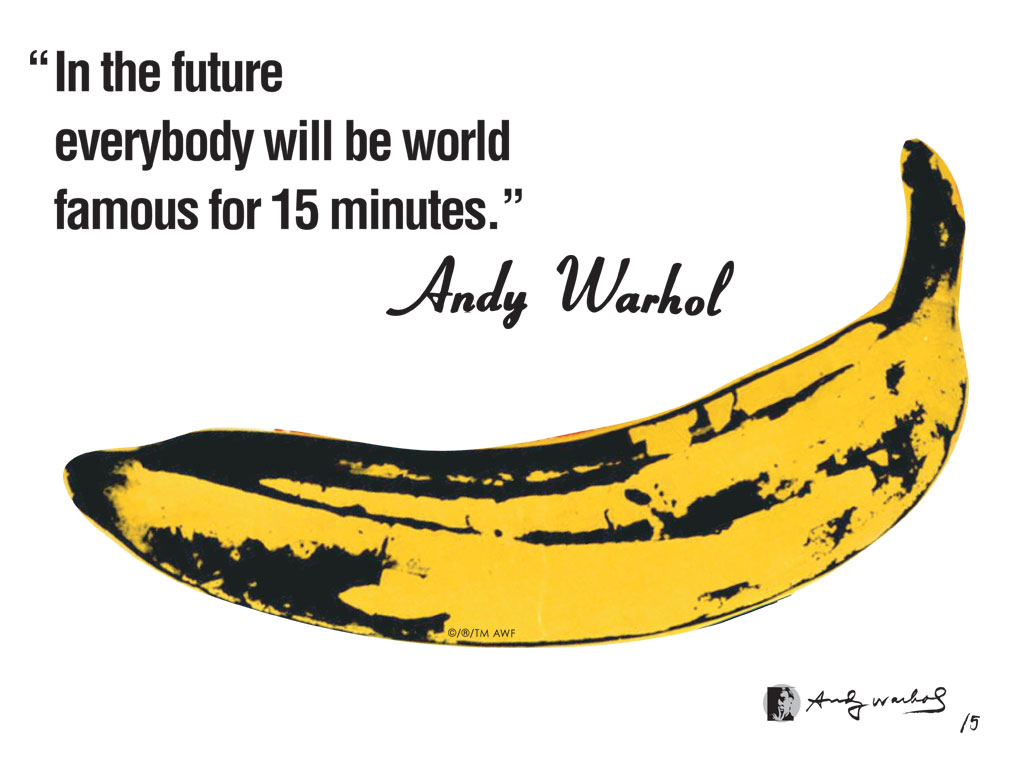 Andy Warhol once said that "in the future, every person will have 15 minutes of fame". In the age of You Tube, online news, and 24 hours news cycles, that prediction has come true in ways that he couldn't imagine.

In The News, Inc. offers a new way to immortalize your "15 mins" so that it lasts forever on the wall of your office or home. With digital plaques, you can actually take your viral video or your You Tube success and make it into a permanent wall display.
Taking a screenshot of the video, a digital plaque preserves that proud moment, frozen for wall prominence.
Simply choose the best moment of the video and we will personalize it in a wooden plaque with an engraved plate that can reflect what you want to say about that moment. No need to jump on the Internet, find the video, and play it all the way through - your guests and friends will see it displayed in all its glory in a format that proclaims your pride.

Here's how it works:
Simply choose your digital success and notify us how to find it. Or you can provide us with a copy of it yourself. We take the screenshot and mount it on a 3/4 inch wood base which has a hand-stained finish, beveled, and modified according to your specifications. The image is laminated and sealed to the wood with a glossy finish that emphasizes the importance of your moment. A plate is included with gold or silver lettering on a black overlay. Each plaque is individually finished and personally crafted, so you are receiving a finely crafted product that matches your digital achievement.

You can customize your video display in a number of ways and our samples are only a few of the looks that you can consider for your moment.
The plaque is only limited by your imagination in how it should look. Our customers have loved the look of their own plaques and their testimonials attest to the quality of our work.

In The News, Inc. has a proud history of immortalizing newspaper articles, magazine features, photographs, and awards into timeless display pieces.
Now, we announce the newest ability to frame your proudest moments, digital plaques capturing videos and promoting them in a way that still photography has missed. Take that screenshot of your proudest moment and convert your fame into a physical monument that you can be proud of.
Digital plaques prove Andy Warhol wrong - your achievement will last far longer than 15 minutes. You will show off your fame on a daily basis for many years to come.

As always, if you have questions feel free to contact us regarding our digital plaque process or any of of our many wall display services.
Visit our website to learn more about us or contact us via phone 800-548-3993 we would be happy to answer any questions.
Take a look at some screenshot examples here.
Already have a video let's get started click the button below: