Congrats on your recent success now it's time to get down to business. Getting yourself featured in a newspaper or magazine publication is wonderful but it's only the beginning.
Framing articles allows you to capitalize on some great press and let's you enjoy the fruits of your labor for years to come.
Wait for it.....
Applause!
A feature in the media is like a high-five from the community – it's a notable accomplishment and suggests that people are genuinely interested in what you're doing. The importance of preserving such an acknowledgment seems obvious. Admit it, you'll more than likely save a copy of the article for yourself... but chances are that it'll end up in storage and eventually forgotten.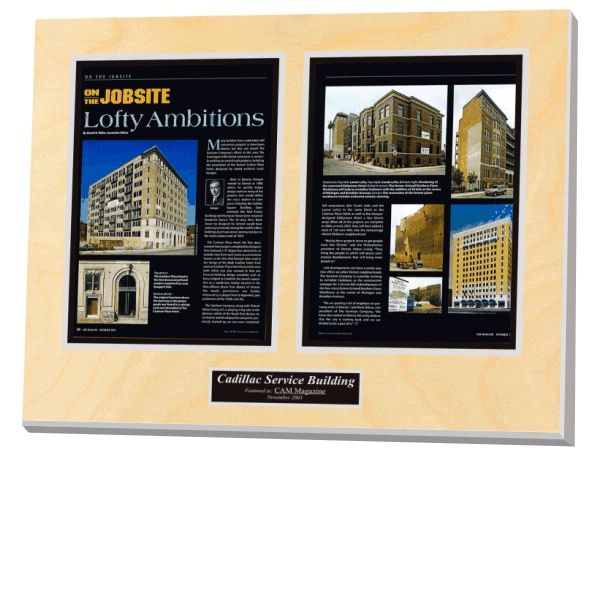 What Next, You Ask?
Why not do something more with your feature? By professionally preserving your publicity, you'll have a keepsake that is guaranteed to stay in like-new condition for years to come. More importantly, you'll have the means to showcase your article properly, which will prove to be a valuable asset for your company. Use your plaque to brag about your business with tact. You'll notice that a well-placed wall plaque highlighting your media will speak to the success of your company and advertise on your behalf.

Framing articles for display whether at home for your family, at work for your business, as a gift for your boss, is a great way to acknowledge the work you and others have done to get recognized.

In The News Inc. wants to here from you. We make it a point to reach out to those who are featured in publications. Our extensive library and expertise allows us to have your article and gives us the ability to show you what your article will look like on a custom framed plaque.
How it Works:
For 25 years we have perfected a product that millions of people love and we want to add you to the list of happy customers.We'll mount the original article to a ¾ inch wood base, which is then hand-stained, beveled, and set with trim according to your preferences. To secure against natural deterioration and wear, the article is laminated and heat-sealed to the wood, producing a semi-gloss finish. Each plaque includes a personalized engraved plate that details your achievement in gold or silver lettering with a black overlay.
To get started framing your article just click on your digital preview button below.
You can visit our webiste @ www.inthenewsonline.com