An honest days pay for an honest days work as the saying goes. But what about a place where time stands still and people go about their business like it was 1890.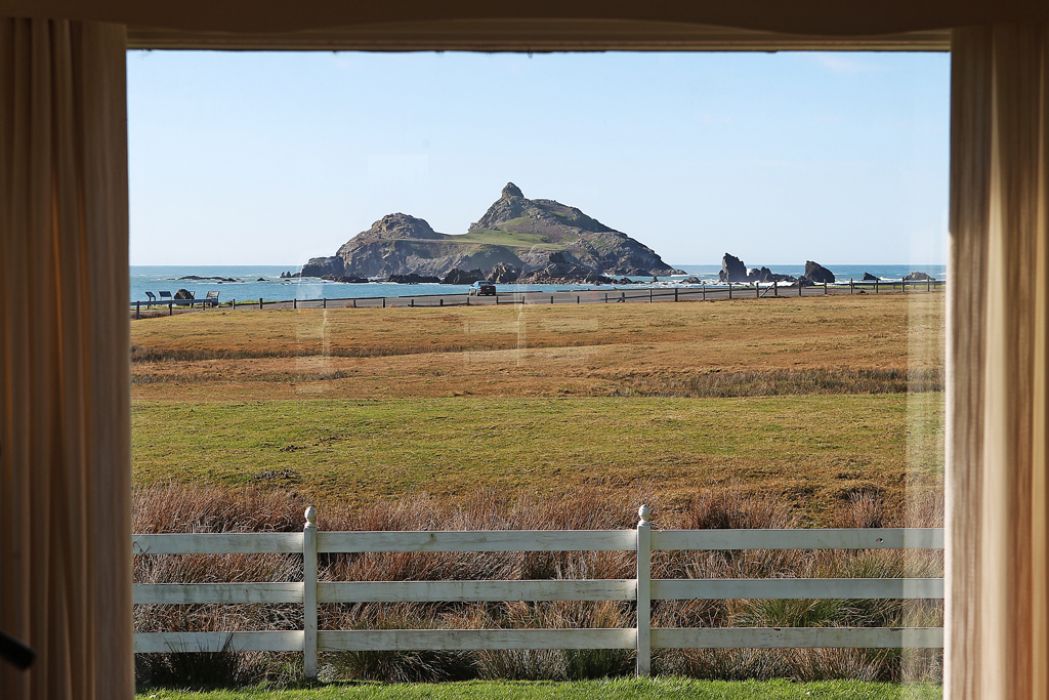 This is where we meet Terry and Fran McNamara owners of McNamara's Beach Ranch near Crescent City Del Norte County, California. Take a look at the photo and view from their home looking out to famous Castle Rock, Pebble Beach. (photo from Del Norte Triplicate)
In the 1890s an Irish immigrant named Nicholas McNamara farmed land on horseback and this is where today Terry and Fran and their families do the same.
Terry and Fran McNamara own the ranch and hope to leave it to their son Nick and daughter Cheryl someday as a working cattle operation passed down from generations.
Their feature article in the DEL NORTE TRIPLICATE about the history of the farm, trials and tribulations and the future of the family business is where we first met the Mcnamara's. (read article here)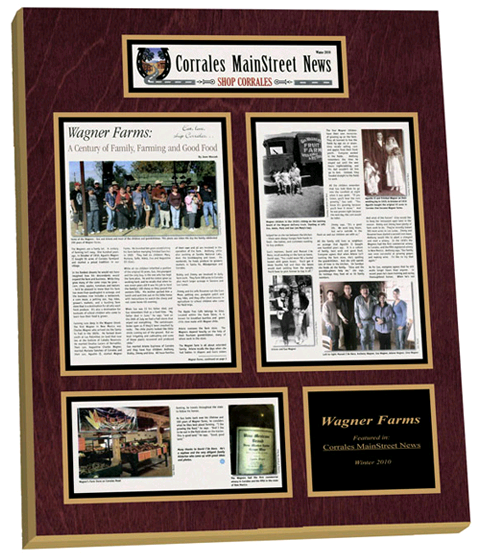 Our company In The News Inc immediately thought if any newspaper article deserved to be preserved and mounted into one of our newspaper frames it had to be this one.
The response we received from the McNamara's was icing on the cake:
Comments We "Love It." The wood plaque is proudly hanging on a wall for all to see. You folks did a professional job and I would recommend to anyone.
At In The News a happy client is what drives us to make custom newspaper frames for those who are featured in the newspaper. We take pride in each order we receive.
We know the pride and work that goes into a business whether it be the McNamara farm on beautiful west coast of California or an up in coming start up in downtown Chicago.
If you are making it In The News we want to hear about it.
Were you featured on the front page of the newspaper? Have you been published in a business journal? Were you spotlighted in a community newsletter? Newsflash! If you've been featured in a newspaper article, it means you are worth talking about and that's a great success! Preserve and display your good press with a custom wall plaque and keep people talking about you. Ready to get started on your display?
Have an article and wonder would it would look like framed? Now you can! New!! Get a digital preview of your article emailed within 1 business day. How? Click on the preview button below to get started...
Learn more about In The News today. You can visit our website www.inthenewsonline.com or give us a call 800-548-3993.