Newly-elected senators Mazie Hirono of Hawaii and Heidi Heitkamp of North Dakota, and Maggie Hassan, the next governor of New Hampshire all had wonderful moments last night as they enjoyed their victories in this November Presidential Election cycle.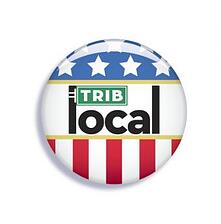 No doubt today they are seeing their names across their community newspapers and glowing articles on their victories. How exciting to see your name in print and a victory for your campaign to have the people believe in your vision for the future.
Time to celebrate for the months and years of hard work and dedication all culminating in a victory sure gives cause for joyous moments. Like all winners of last nights election it's not only about the winner it's about everyone involved. Family members, community organizers, staff and anyone who lent a hand in getting you up on the stage and accepting the nomination.
Seeing your name in print and getting the kind of media exposure that comes form winning a high profile race or a local elections official nomination might happen once in a lifetime. I know you here a lot about lifetime politicians and or so and so has been up on capital hill for 30 years but really winning a election race is a monumental achievemnet at any level.
In The News can help with features like winning and election. We create custom wall displays of newspaper and magazine articles. Let's take a look at 3 reasons getting and article framed of your election photos and newspaper articles is a great idea
Family History- No one knows better than your family how hard you worked on becoming the next Senator from Ohio or Congresswoman from Washington. So why not document your election moment for the rest of the family to hang up at home and be proud of your achievement. Not to mention a framed article plaque of a newspaper article will last a lifetime and you can pass it down from generation to generation
Community- People like recorded history. We like to document certain moments to remember who won the 2012 Race for Congress in DC. It's great to have a recorded document associating your newly found success why not have it recored with a article plaque from the newspaper.

Plus it's a great way to decorate your new office

.
We've been professionally creating custom laminated plaques since 1987, so we've had over 25 years to perfect our product and our methods. And it's not just our company with the know-how – over half of our employees have been with our company for over 10 years, so you can be sure you're getting the best service. When it comes to preserving your good press and achievements, nobody does it better than us.
We offer a way for those featured in a publication to make a lasting impression by preserving and displaying their success. You've probably seen our wall displays on some of the best business walls in the country.
If you had a great night on election night and are looking for a way to capture good press we can help. We will take your feature article and mount and preserve it on a custom article plaque. You can visit our website www.inthenewsonline.com or get learn more about our company by clicking our button below.
Not sure how it all will work download our checklist guide for free.