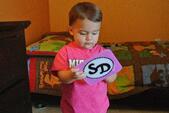 There are so many Apps today its hard to say which one you love the most. My iphone, ipad are filled with so many Apps it's crazy. Even before we just purchased our 3 year old son his very own V tech he was downloading Apps onto our Ipad all by himself.
I know you have probably heard this before but I love Apps. I love Apps because of the potential in each one. An App has the power to teach, inspire, amaze and totally change the way we think and see the world.
To me it's like when I was reading Steve Jobs book and he talks about his experience with LSD and how it changed his life. That's how I feel about Apps.
So let's celebrate no not with taking LSD but let's celebrate Apps together. There are some great sites out there ready to help you discover your favorite apps.
GreatApps.com, I use this app and I love Free Apps are just a few. Sure you can sit in the App store for hours trying to find the right app or spend a lot of time downloading tons of Apps you don't like but why there are plenty of sites out there to help you find the right app for you.
Back to my point the world is changing and apps is the name of the game. So why are we spending so much time talking about them?
Our company In The News creates media wall displays of features in newspaper and magazine publications. But recently we created a product that we think will help those companies and developers get there app discovered by more people and help them change the world.
App Signs. These colorful wall and desktop displays shine a light on your App. If there is one thing we have learned her over 25 years is peple like to display what they are doing and have done. app Signs are the perfect way to celebrate each new creation as well as promote and help market your companies apps.
We would love to be part of your success check out our App Icon Signs and discover what we already know App Signs are cool.
Click on the photo to get started and learn more about our signs.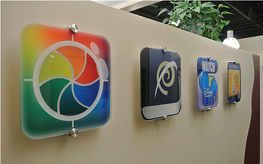 Unconditional Guarantee




We want to make a product that you love, and we'll do whatever it takes to make you happy. In fact, our Unconditional Guarantee confirms this very principle: as a first time customer, we'll send your custom wall plaque free-of-charge, and won't send you the bill until you tell us you love it.

Visit our main website @ www.inthenewsonline.com or call 800-548-3993 we look forward to helping you celebrate and promote your Apps.