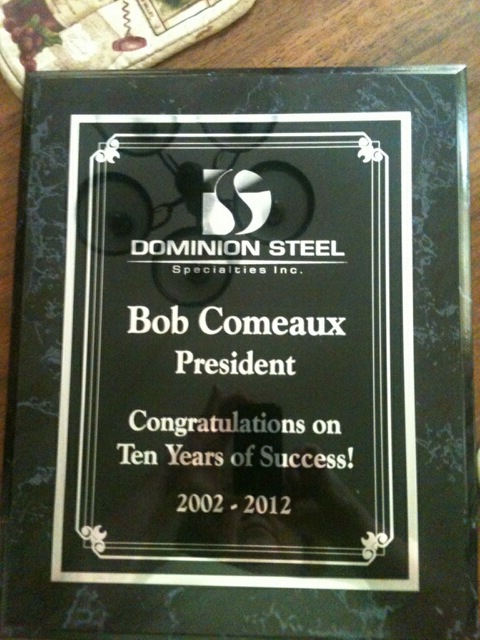 Getting any form of recognition whether employee awards, certificates, diplomas, newspaper articles or blog posts for a well done job is usually very fulfilling and motivating especially when the memory of the day it was received is kept alive.
One way of conserving these valuable items is by having personalized wall plaques of them because this way you can always look at them and remember how great you are or how great the feeling was when you got them.
Corporate wall plaques are especially best displayed when they are customized for employees, the manager or even for the business itself. While getting the customized wall plaques you must strive to get the highest quality because you want the plaques lasting a lifetime or even longer if possible.
So what should expect when getting a customized wall plaque?
Wooden plaques are obviously the best because they allow for easier customization of the plaque for example reshaping or resizing. Wood is also easy to hand stain with different shades of colors such as ebony, whitewash and walnut.
The staining gives a perfect background depending on the article or item being displayed on the plaque. Corporate plaques which must also blend with the interior décor and painting of the business premises enjoy this advantage.
Personalized wall plaques also mean that you get to choose the layout of your awards, articles, or certificates especially if you have several. The experts in design plaques will then further customize your desired layout to come up with a design that is easily readable even from a distance, perfectly interconnection in terms of content as well as appealing in order to draw people's interest.
The wall plaques are meant to make you proud and for corporate to draw clients' attention to important achievements.
Customized wall plaques also come with the benefit of engravings reflecting important information about the achievement or award as opposed to casual framing. Details such as the date of publishing and author of articles or blog posts bring more life to your wall plaques. Including your name or company logo also adds to the appeal of the wall plaque.
What's more you get to choose the color you want your engraving to be in e.g. gold or silver or ivory to match the stain on the wooden plaque.
In order to further customize your wall plaques you also get your awards, certificates and diplomas accentuated and framed with trims of different colors including black, gold, yellow, blue, purple and any other color you want.
The articles are also properly laminated and sealed to the wood by heating so that they can withstand wear for quite long periods of time. The lamination also means that the wall plaque avoids the problem of cracking that comes with the usual framing.
Clearly getting high quality personalized wall plaques done with expertise guarantee life to whatever documented achievement you may have made but you need to get the best professionals in the business in order to achieve this.
How can I tell if the product is legit?
It is highly advisable to go to reputable companies for your wall plaques because since the plaques are hand-crafted you could easily get a quack who claims to do the job well and get really disappointed.
Verifying that the samples displayed on the company's website are actual works done and not fabricated is also important because you could also easily get tricked through samples and end up losing an important embodiment of an award or recognition. The best professionals in the business will give you something worth keeping.
Did you or your business win a prestigious award or make a Top List? Need to honor or recognize a great employee? Did your child win first place in a competition? Recognize and appreciate the people in your personal and business life with a display piece they will be proud to show off. Ready to get started on your display?
In The News, Inc. was established in 1987 and is now the largest custom lamination and engraving company in the country that specializes in newspaper & magazine articles. In our 25 years of operation, we have created over 1 million custom, hand-stained wall plaques for our national consumer base of over 500,000 clients.