Letting employees know of their importance to the company is important, as everyone like to feel appreciated, and it improves the moral of workers, not to mention their overall productivity.
Motivational
By awarding such workers who have a high production level and are capable of going above and beyond what their typically job title describes is a great way to show these workers their efforts do not go unnoticed. This is exactly why having monthly, quarterly or even annually employee awards is an exceptional idea for any business.
Continuity
The employee awards are something they are able to not only display in their cubicles or office settings, but also back at home, so their friends and family members can see the employee awards and how much they mean to the work force.
However, it is important to not just simply provide these individuals with a paper certificate, as this is likely going to fall apart once it returns to the employees home, or just simply misplaced.
Also, a piece of paper just doesn't showcase the appreciation the same way as a sturdy plaque does. After all, employee awards are made to last and be displayed right away. With a customized plaque, it can hang from anywhere, with the individual's name on it and what of the employee awards they won.
Sense of Worth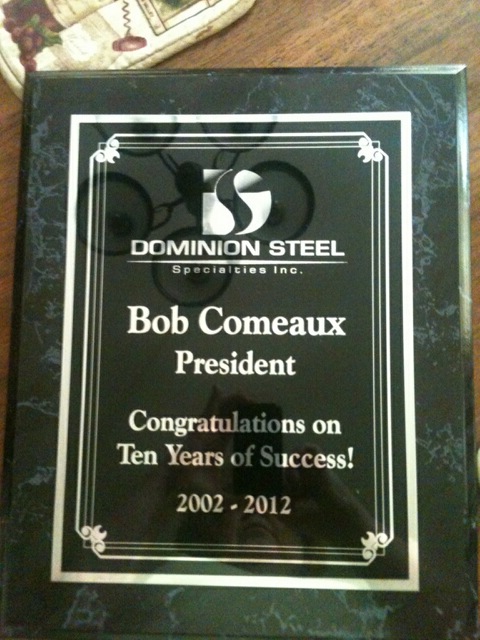 The employee awards plaques are able to say a wide variety of information, from what the awards is they won to when they won the award. This way, they can display the award in any prominent position they desire and it lets anyone who sees the different employee awards instantly know what the award is for and where they won it from.

Ordering the employee awards is not difficult, as it only takes a few minutes to design the plaques online and to let the manufacturing company know what exactly needs to be placed on the plaque.
After the proofs are approved the information is mailed in a few short weeks, ready and waiting for the presentation of the award(s).
This is an exceptional way to show appreciation towards the workers and let them know everything they do is noticed.
This simple token of gratitude by management is often enough to increase productivity in workers, ensuring they always put forward their best effort on a daily basis, which results in an increased turn out by the business, thanks to the workers.
Did you or your business win a prestigious award or make a Top List? Need to honor or recognize a great employee? Did your child win first place in a competition? Recognize and appreciate the people in your personal and business life with a display piece they will be proud to show off. Ready to get started on your display?
Why Choose Us?
We've been professionally creating custom laminated plaques since 1987, so we've had over 30 years to perfect our product and our methods. And it's not just our company with the know-how – over half of our employees have been with our company for over 10 years, so you can be sure you're getting the best service. When it comes to preserving your good press and achievements, nobody does it better than us.