Corporate Plaques are a truly individual and unique way to honor your employees and celebrate the work they do for your company.
Whether it is to mark a milestone anniversary or to create a festive ongoing competitive award, you have the ability to put your message out in the world in a lasting, inventive way.

Corporate Plaques provide a vast amount of options for how they are configured, designed and engraved. You have multiple ways to arrange everything from images, articles, memorabilia to samples of your own merchandise.
You can customize the mat, the frame, the layout and most importantly, to really give the whole presentation finesse, you can engrave a message of your choosing.

Nothing raises the bar for any office decor more than a set of highly distinctive, attractive, eye-catching Corporate plaques engraved with meaningful words of your choice. Visitors cannot help but be drawn to move closer to read the beautifully engraved messages. What you engrave will make a statement for you about who you are, what your company is proud of, and how you like to reward or commemorate the team you work with.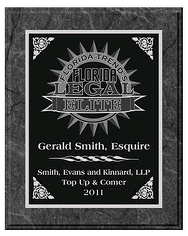 See if you can go beyond the conventional with your own corporate plaques. Make a statement that means something special to you and your company, and that your team can use as a morale booster when bogged down in the day to day operations of the business.
It could be an expression of your corporate values, recognition of a project completed, an inspirational poem, a humorous quote, an "in-joke" that only members of your team will understand, a special date, or a special award.

Whatever you choose to engrave will impact your workplace environment, and depending on how prominently you display your corporate plaques, you can make your staff feel more like a team, and help motivate them to bring their best work to the table.

Some interesting plaque concepts could be:

TIME LAPSE: Time lapse images of the company from inception to current - could be of the founder, the building, the town or the staff - the engravings would show the progression over the years and perhaps state a "theme" for each year (i.e.: founding year, the year we had a tornado, the year we rebuilt, the year we passed the 100 million dollars in sales mark, etc.)

PROJECT MEMENTO: For companies that work on various projects for set durations, you could take something iconic from the project and create plaques around it with each team member's name engraved to show that they worked on it - for example, if you make videogames - when the game is finished and released; you could frame the game disk, and next to it engrave the title of the game, the year, and the name of the team member. If you work on large scale construction projects, you could frame a photo of the building, a piece of the actual blueprints and engrave the project stats on the presentation (i.e.: building footage, height, how much steel was used, amount of cement poured, etc.)

COMPANY VALUES: To help motivate and inspire your team to the level of excellence you expect in your company, express it in an engraved presentation. Determine the most important values that your company holds dear and engrave them. Then surround these words with images or items that help reinforce their meaning.

Corporate plaques can have an important place in your communication outwards to your teams and your visitors. Let the unique engravings you put on your walls speak for you and your company; and be an enduring voice even when you are busy elsewhere.
In The News creates custom business plaques for those looking for a way to honor and recognize individuals. Please check out our website @ www.inthenewsonline.com for more information about our company.