How do you mount magazine articles onto a plaque? As a company who mounts articles from newspaper and magazine publications you can imagine this question comes up quite often.
Now we have written our fair share of articles on the subject, specific articles like 5 tips for displaying framed article plaques.
One of the things we noticed very recently was although these tip articles are very informative and tell a lot about the way we make our plaques not a lot of people where reading them.
Yikes!! We thought it was time for a change in strategy, luckily for us we had a backup. We decided it was a lot more fun to show you magazine articles mounted on plaques instead of telling you.
Below are three photos of different companies, businesses, and people using our mounting service.
FLOTTMAN COMPANY Crestview Hills, KY featured in multiple print magazines and publications being voted again and again one of the best businesses in Kentucky.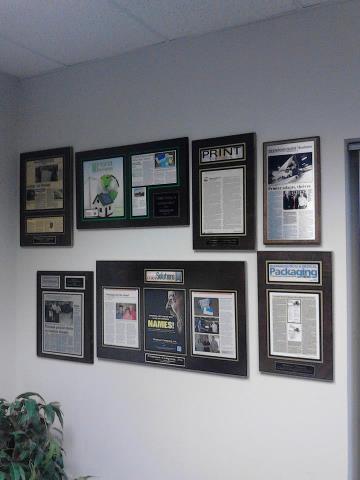 Qubits in Orlando, Fl makes construction toys for the future, last year they where featured on ABC's Shark Tank and more recently in the Orlando Sentinel.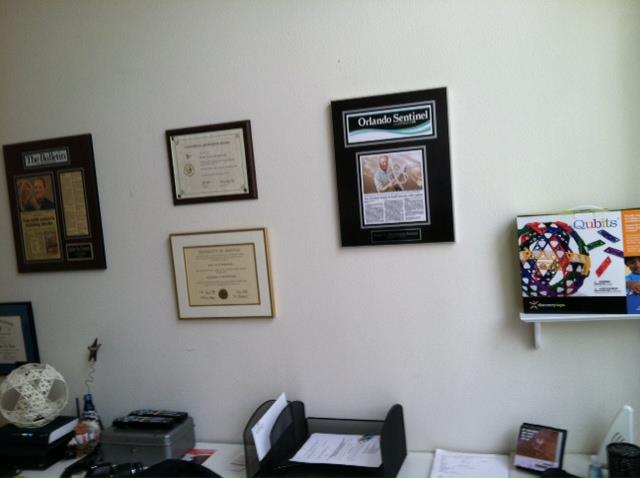 And finally one of our favorites, Allen Unique Autos or Tammy Allen Museum located in Grand Junction, Co a real tourist attraction with antique and custom cars and now custom article plaques.
Three states all having one thing in common they all mount their articles onto plaques with In The News Inc.
How is that for a tour around the country, we hope you enjoyed these newspaper and magazine plaques mounted and displayed in real life.
We hope it beats getting deluged with information and shows you more about us than any tip article.
Now if you have interest here comes the pitch a nice button to push so you can learn more and possibly use our service.
At In The News if you're in the news, we know it, and we make it our business to offer you our custom lamination service. We subscribe to over 6,000 publications including every major daily newspaper in America. In addition we receive nearly every magazine, business journal, and trade publication from every city, state, and region, covering a wide variety of subjects.
Our account representatives work with businesses and individuals as they appear in the news, delivering a product that prominently and tastefully displays the original article or achievement in which they have been featured.
Don't have any articles to display, not to worry download our guide on how to get articles published and before you know it you and your business will be mounting articles.