Why would businesses emphasize on using plaques to get their messages out there?
This is a question asked by many and the answer is simple: plaques are attractive, diverse and their impression lasts forever compared to any other article. This is the reason why companies prefer using corporate plaques for their awards. They are a unique way of celebrating the work of employees besides honoring them.
It does not matter what the occasion is. Be it anniversary markings or competitive award festivals, the ability to portray messages inventively for the whole world to see becomes possible by using corporate plaques. The options provided by these plaques range from message engraving to the designing and configurations.
There are numerous ways of arranging content, images and articles enhancement, all provided by the plaques. This way, one gets to display more of his or her sample merchandise for all to see.
There are a number of things that a businessperson can customize when using plaques to display some form of information to the world. He or she may determine the framing of the plaque, the layout of the message and the exact wording of the article. This ensures that the presentation retains a touch of finesse and individuality.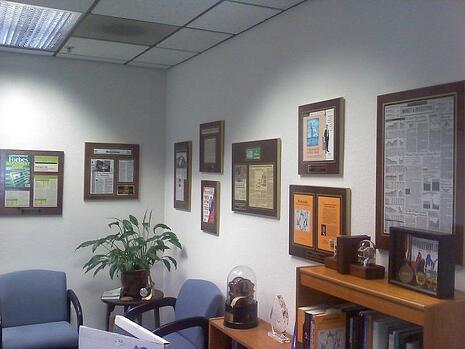 The other thing that makes the corporate plaques a favorite with many companies is the fact that they are more often than not attractive and eye-catching. The fact that they can attract the reader ensures that they remain relevant.
Business people should take advantage of this fact and use meaningful words that pass the intended information to the target audience. Using corporate plaques in this way attracts visitors to them .He or she gets to read about what is written in the plaque and in this way understands the values of the company more.
It is therefore of benefit to engrave in the plaques messages about the company, its statement and mission.
Plain messages no longer appease. Choose information that is special to the company and individuals. This is a way of boosting the morale of employees in the company too because it is something they proudly relate to.
It is possible to do this by expressing corporate values, recognizing achievements, poems and jokes that are familiar to all and quoting special dates. Nothing communicates this best than corporate plaques.
Let In The News Inc be part of your message: