Question: What is the fastest way of generating new sales and maintaining customers?
Answer: Framing magazine articles.
Framing a magazine article gives an organization economic perspective. It is also the best way to preserve magazine articles about your company for proof to back up your explanations about your company and its services.
Here are 5 benefits of framing magazine articles:
Framing a magazine article

advertises your company and their services. While using framed magazines articles, an organizations success and strengths can be showcased and this helps in the future growth of your organization.

It showcases the success of your business and for how long it has been in existence.

Framed magazine articles motivate employees and make them work harder to achieve more to the excellence of their company.

Framing a magazine article helps create a long lasting impression of your organization.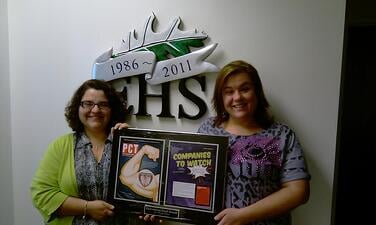 Framed magazines are good conversational starters since they can help in breaking the ice to a potential client when beautifully framed. If you are wondering how to get an advantage over your competitors without being obnoxious, magazine framing is the best way. They have an attracting value to your customers.
Framing a magazine article plays a very vital role in making and closing deals. Clients will be attracted to the framed magazines and wish to know what they contain and it will be very easy to explain to them as they read the magazines content. In addition, it will help retain existing customers as they will have faith in services offered by the company since they will always have a feeling that they are dealing with a stable company because its reputation is publicized.
A wall display of a framed magazine makes clients recognize your company as reputable and successful since all its activities are in the open. It will be very easy to market the company's products because the customer will have already seen them on the wall displays before purchasing them.
Framing a magazine article is the most excellent and easiest way to market and publicize your organization. Let all companies adopt this approach to publicize their services and also to get and maintain new clients. If you are looking for the best way to beat your competitors is by publicizing your organization through framed magazine articles.
In The News is the creator of framed article plaques if you have an article and have interest in getting it framed submit it to us and we can give you a quote. Visit our website @ www.inthenewsonline.com to learn more about our business.