At In The News we get overwhelmed by the responses we get from people from around the country regarding our custom newspaper and magazine framed plaques.
It's fascinating to read and discover how many different individuals, people, and companies there are who end up getting featured in national and local publications.
Can we promote them more than by just framing their success? How about we turnaround and highlight them, the hope being you recognize, use, and learn about these extraordinary people and companies and keep their success going on for a long time.
The Loft Sound Studio. NY and BWeezy and 11 year old sensation who has a personality bigger than most adults was featured in Newsday. The Loft Sound Studio is a professional recording studio and caters to aspiring artists, singers, producers, and muscians looking to crack the music industry.
If you have a few minutes check out BWeezy and his

you tube video here

and add to the already 13,000 hits.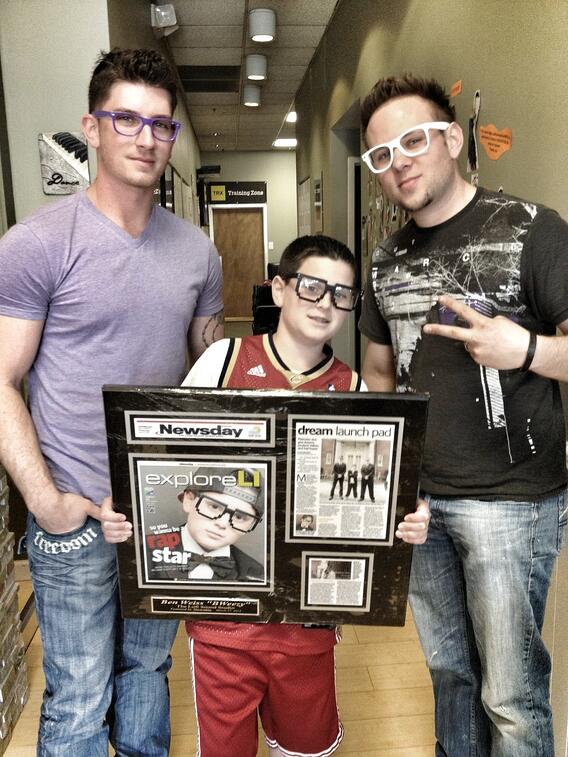 Hollywood Candy Girls, CA. -Jackie Sorkin, The Candy Queen!
These ladies know candy their motto if you can dream it we can make it and we love that idea. At Hollywood Candy it's well all about candy, from candy centerpieces to candy decor, themes, props, gifts and art it is truly all about the candy and no one does it better.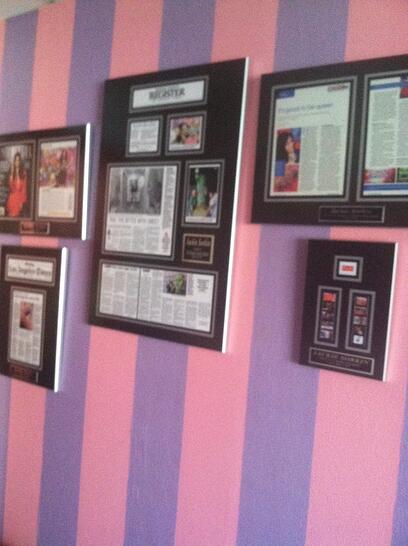 Marc Vigna Owner 1996 Ford F-250
Diesel Power Magazine
Marc had this feature come out in the June issue of Diesel Power magazine, a great picture of his 1996 Ford F-250, titled Gas-Be-Gone. If you happen to be crusin down Rolling Meadows, IL you might find yourself side by side with this killer truck.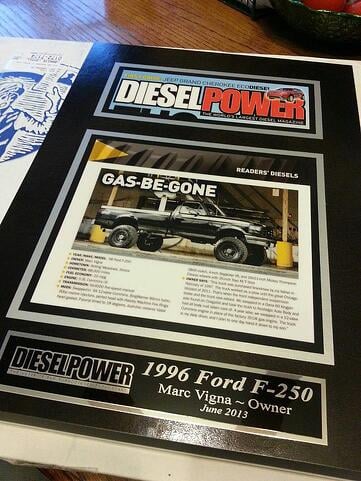 There it is a quick trip across the US from New York to California via Illinois our magazine frames never looked better. Like to thank everyone who has submitted their photos and we look forward to promotoing more of you in the near future.
Now that you have had the chance to see our work in real life and know we can deliver a great product you might be asking yourself how would I get my feature on a plaque?
You can visit our website www.inthenewsonline.com or click this button get started.