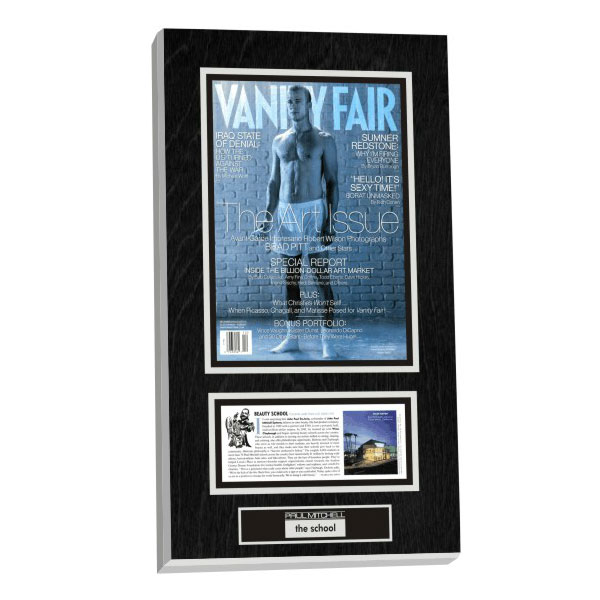 Your very first press release marks a milestone in your business. This was the first time your company was put out there into the big scary world of bull and bear markets and more than simply available to the public. Your first press release marks the day you were first recognized y a publication, and that means more than applause. That means that more people can hear about your company, and word of mouth can be just as effective as social media networking. But now that you have been in a published work, what happens next? The first step is deciding on whether or not you want your press release to sit in a drawer or somewhere online, forgotten, or preserved forever in a plaque.
Your Press Release
Your press release is a big deal. You and your company have just been announced to the public and this means bigger business. This means more clicks on your website, and this means that word will get around faster. Whether the press release is online or in a physical newspaper or magazine, it can still be made into a plaque. Press releases are a great way to brag about your company not just on the outside, but on the inside of your company's walls as well. All it needs is a personalized plaque designed by you and made by us.
How Plaques Inside Mean Better Business Outside
When a plaque is made, it is preserved for lifetimes. Museums preserve general historical objects, and you now have the option to preserve your own history. Any single one of your accomplishments can be turned into a plaque. A plaque on the inside means that it is hanging on the wall of your company. That plaque can then be seen by your customers or clients which in turn can be passed by word of mouth; but that is not where the plaque's effect ends. The effect continues when the plaque is posted about online. If it is posted on your company's website, it can become a new effect to brag about. If it is posted on your company's blog, you can have an entire blog post bragging about your latest press release or any other feature. That blog post or website entry can be shared and word can reach out to more customers and more clients. The effects can only be positive.
About Our Plaques
Our plaques are personalized by you, so every detail is exactly how you want it. The base of your plaque starts with the wood, which is available in mahogany, walnut, whitewash, and natural. The base is accented with a trim that is available in black, gold, silver, red, orange, yellow, green, blue, and purple. Our layouts are designed with your achievement and category, which can be found on our website. Our categories include anything from awards and architecture to showing off what you can do in your beauty spa or salon. You choose what is engraved on it, which can include any information, and all we need is basic information to get started.
Contact Us Today
Your press release is not the only thing that we can turn into a cherished and preserved memory. We can turn practically anything into a plaque that will last decades: newspaper articles, magazine features, photos, awards, certificates, and any other one of your achievements and accomplishments. We can even preserve a restaurant's first dollar or the front page of a student's perfect essay. We can turn any event or publication into a plaque. The options are limitless, with every aspect focused on your exact personalization; every detail is your own. For any and all questions or other information, do not hesitate to contact us today.