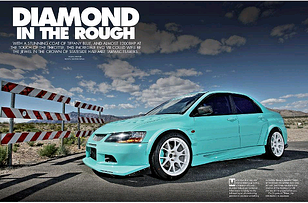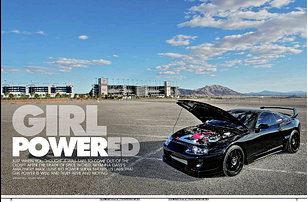 Here at In The News we love to see our customers excelling at what they love. Today we call special attention to Todd Allen of Insane Speed. Insane Speed specializes in high performance import, exotic, and domestic automobiles. They are located in Las Vegas NV at 6915 Speedway Blvd.
Insane Speed is world renown and has been featured in many international magazines, 3 in the last 2 months. One car in particular was featured in all of them!
International Features
The Honda Tuner, UK's dedicated Honda Magazine, featured a Turbo Charged NSX from Insane Speed in their May/June 2013 issue.
Japanese Performance has featured Insane Speed's cars as well in the May/June and June/July 2013 issues
Autoworks, A French automotive magazine has featured Insane Speed's car in their June/July 2013 issue and will feature another one in the August/September issue.
Our Dedication
Insane Speed has the reputation for building amazing high performance machines and the skills to back it up. They and their outstanding automobiles will be featured in up to 8 different magazines by 2014.
In The News is proud to display Insane Speed's crowning achievements with the professionalism and style they deserve. We have been working with Insane Speed for almost a year when they were featured in the July issue of Dsport magazine, and we will continue to support their rise to greatness and be ready to display their future featured articles.