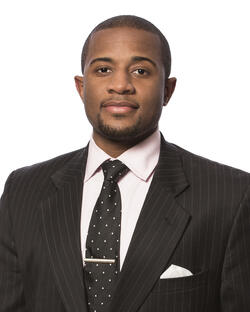 Nkrumah Pierre was recently recognized in The Network Journal as one of their 40 under forty achievers. He is a Senior Manager of Business Development with Russell Tobin & Associates, LLC in New York City, a boutique minority owned search firm best known for the high level of service and consulting type approach they take to every search assignment.
Nkrumah acts as the project lead and client liaison for a variety of searches ranging from consulting assignments with multinational investment banks to full time senior level searches with locally owned academia and nonprofit organizations.
Currently, Nkrumah's responsibilities at Russell Tobin & Associates are to build out the book of business primarily in the Accounting Finance and Operations arena on the institutional level. He has a proven track record and immense success in networking, building rapport, and earning the respect of his clients.
In addition, Nkrumah enjoys volunteering with local Harlem non-profits, and mentoring youth in New York City.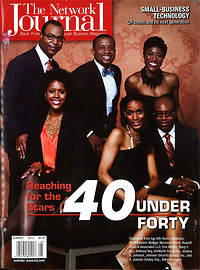 Prior to joining Russell Tobin, Nkrumah worked with two national search firms in a business development capacity.
A majority of Nkrumah's success can be attributed to his participation in networking groups and professional associations. Currently he is the Lafayette College New York City Alumni Chapter President and Chairman of The McDonogh Group.
He is also actively involved with a number of other organizations including Young Leaders Council, Sponsors for Educational Opportunity, and Harlem Children's Zone. While in college Mr. Pierre was president of Brothers of Lafayette (A minority men's empowerment organization), a resident advisor for two years, a member of CIRCLE Entrepreneurs, and a member of Lafayette's Division I Lacrosse Team.
Nkrumah received his Bachelor of Arts in Economics and Business from Lafayette College and minored in Government and Law. In his spare time you can find him training for half marathons or carving up the mountains on a snowboard.
It was a pleasure to preserve his feature and frame his award for display. At In The News Inc. not only do we like to preserve positive news stories we aslo like to highlight customers who are making a difference.
Hope you enjoyed this customer profile on Nkrumah Pierre. If you have a similar story or have been featured in a magazine and would like to learn more about In The News Inc. click on our link below.
If you want a direct contact and work with Becky Leone, a senior sales rep who assisted Nkrumah on his order call 800-548-3993 ext. 3074 or email bleone@inthenewsonline.com