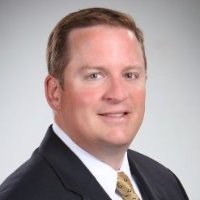 Matt Tyler is the president and CEO of Vickers Engineering, a precision machining and fabrication contract manufacturer. As mentioned in an article by the South Bend Tribune, Tyler partnered with an old high school friend named Scott Gourlay, and in 1999 "the two gradually began buying the company." Since Tyler bought out the company, it has grown from having $4 million per year in sales to, according to autonews.com, having a projected profit of $30 million for the 2013 fiscal year. Tyler expects his sales to continue to grow in the coming years, saying that they should "top $50 million in 2015."
Every indication is that Vickers Engineering has become wildly successful since Tyler took over as CEO, but how? How did Tyler take a relatively small specialist machine shop with 35 employees and a 42 percent rate of turnover into a highly successful operation with 180 employees working at two plants, with only an 11-12 percent rate of turnover?
One explanation for the increased employment rates, profits, and drop in turnover at Vickers Engineering is Tyler's embracing the use of factory automation. Yes, the often-dreaded use of robots on the assembly line has actually allowed Tyler to take on more employees than he could have otherwise. Plus, the jobs generated by the use of automatons in the factory are higher-paying skilled jobs as opposed to the lower-paying unskilled manual labor jobs that existed previously.
One of the major benefits of factory automation is that the robots can lift heavy loads for a human, reducing the stress on workers who would normally have to carry hundreds of 25 pound loads each day. While 25 pounds may not sound like much to an exercise buff, having to lift, transport, and work on hundreds of such components in a day can take a toll on even the most hardy workers after a while. Having a robotic arm to help carry the load and hold the component in place while it is being worked on makes the job of manufacturing the 25 pound elbow components safer and easier for workers.
As Tyler points out in the autonews.com article, "Now a 55-year-old machinist can keep up, he is viable again. He doesn't go home sore, and his pay has increased." How has the pay increased? For most of the unskilled workers at the factory, the pay is between $11 and $15 per hour, but a worker with even the most basic programming knowledge and ability to restart a robot can earn $17 per hour, just for having the knowledge.
Matt Tyler's embracing of factory automation has helped him grow Vickers Engineering into becoming a Tier 1 supplier to Toyota, a leading motor vehicle production company. In fact, it has been estimated by Vickers Engineering that by 2015, there will be at least one Vickers-manufactured component in every Toyota automobile made in North America. As Tyler says in an article for the New York Times, "Automation has allowed us to compete on a global basis… Had it not been for automation, we would not have beat our Japanese competitor; we would not have beat our Chinese competitor; we would not have beat our Mexican competitor. It's a fact." Being able to increase the efficiency of the manufacturing process allows for the creation of higher volumes of product at more competitive prices, keeping this American company competitive in the global market.
Of course, embracing automation is not the only thing that has helped Tyler grow Vickers Engineering as a company. Another key factor has been the way in which Tyler has reinvented the focus of the company's hiring and employee maintenance practices. As mentioned earlier, Tyler has hired on more employees than ever before, and even offers incentives to employees who learn how to operate and maintain their robotic counterparts, but there is more to it than that.
As mentioned in an article by The Herald Palladium, Tyler's new philosophy for hiring employees is that "some people used to come to manufacturing because they needed a paycheck. We want people to come in here for a career." Tyler is not looking for some short-term workers to come in, work for a couple of paychecks, and then having to boot them or watch them walk back out the door because they do not like the work. Tyler is looking for motivated individuals with the ability to learn and adapt, who can be counted on to be a valued part of the company for years to come.
This newfound dedication to hiring the right people and giving them the tools and incentives to stay has been a major contributing factor to the massive reduction in employee turnover. Once upon a time, Vickers Engineering had a 42 percent rate of employee turnover, now, the rate of employee turnover is only 12 percent, which is just below the all-industry average of 13-15 percent reported by SHRM.org in their report on trends in employee turnover.
Recently, Matt Tyler decided to celebrate his achievement in turning Vickers Engineering into a highly successful machine shop and a leading adopter and integrator of robotics into the manufacturing process by commissioning a beautiful walnut and gold plaque from In The News. With this plaque in Tyler's office, his employees can have a constant reminder of how important they are to the Vickers Engineering team, and know that they are a part of a company that is making bold and important innovations in its integration of automation in the workplace.
The timeless walnut frame and attractive engraving make Tyler's featured article from the South Bend Tribune a tasteful and elegant display piece that is at home both in the office and at the house. The plaque also preserves the article from the decaying effects of air exposure, keeping the article pristine and easy to read for decades instead of crinkled and yellowed within a few short weeks or months.
Every In The News plaque comes with the knowledge that your story will be protected from the ravages of time, the elements, and common accidents for decades, so that you can share your successes with others for years to come. Whether you want to motivate employees or just have a personal trophy of your achievements, you can rest assured that an In The News plaque will be there for you for a long time.
We here at In The News were glad to help an American entrepreneur celebrate his success, and we look forward to continuing to see Mr. Tyler enjoy notoriety and good fortune as he helps create jobs for American workers and serve as an example of how a company can help to revitalize the economy.
If you would like to celebrate and immortalize your own positive press, please try out our custom plaque creation process today.