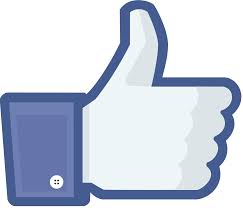 Congratulations! You have made such a splash in your industry or community that you have garnered the attention of a news publication. Your hard work and dedication have paid off and now you have a shiny new plaque of your article to share with your friends, family, and coworkers/staff.
However, this is no time to rest on your laurels.
You have a business to run, and a great new piece of positive press to help you build brand awareness and notoriety. As the old saying goes, "strike while the iron is hot." The sooner you can employ this positive press, the better. People tend to pay more attention to news and information that they perceive as current versus "dated" information.
How old is dated? That is a question which can be difficult to answer. It depends largely on what industry you are in and how much competition you have for your market, as well as the personalities of your customers. In any case, sitting on good news is not a good idea. If you have a piece of positive press that can help generate business, you need to use it as early as possible.
How do I Spread the Word?
Back in the day, if you wanted to distribute a piece of positive press for mass consumption in order to drive sales, you would create a press release, send it off to multiple newspaper or magazine editors, and hope that they would have both the inclination and the space to pack your information somewhere on page 12C or in the editorial section where someone might come across it while skimming through looking for the funny pages. Assuming your press release cleared the hurdle of the editor's desk, and made it in, your news was still limited to the readership of that particular publication. Depending on the size of the publication, this could be a large number of people, or a very, very small number of people.
The Power of Social Media
Thankfully, there is now a better way to grab the attention of the mass market. For the last couple of decades, the internet has grown into a force to contend with in the marketplace. Every day, millions of computer users look for news, entertainment, and even products online in order to meet their needs.
As a part of this explosion of internet use, social media sites have become more and more prevalent as a recreational destination for people who go online. People use these sites to gain information about what is going on in the world, find out how their friends are doing, and even learn about businesses.
One of the largest and most popular social media sites for recreational use is Facebook. A fairly recent analysis of Facebook traffic indicated that the social media giant has over 195 million active users. If you could only gain the attention of one-half of one percent of all FB users, that would still be almost a million new customers exposed to your business. With such impressive numbers, Facebook can be an ideal way to let people know when you have something to say.
One of the great things about Facebook is the way that it shares posts from person to person. If someone sees your announcement on Facebook, and then makes a comment, all of their Facebook friends will be notified of the activity, and can follow a link to your Facebook page. Once there, they can see the timeline of your activity and can learn more about you, your company, and what makes you special.
What Should I do on Facebook?
Remember that press release you used to have to submit to a magazine editor and hope that it would make it into the publication? You can share it on your FB timeline as a status update. Your existing followers will see it, and their FB friends will see their activity, and so on.
However, there are more ways to use Facebook than just as a means of giving out status updates about your company. Other ways you can use your Facebook account to promote your business include:
Posting advice about issues related to your industry. Giving visitors informative content proves not only that you are active and interested, but are also knowledgeable. This builds the customer's trust in your company. For example, if you own a plumbing company, and post advice about how to fix a leaky sink faucet, customers will be able to see that you know how to resolve common plumbing issues.

Posting entertaining content, such as relevant internet memes or jokes. While advisory posts build your reputation as an authority in your industry, entertainment posts help draw attention and FB likes.

Product placement. Here, you need to be careful, as you do not want to inundate your customers with an endless stream of ads. However, placing a carefully selected ad about your latest product on Facebook helps to increase product and brand awareness. A good rule of thumb for such content is to only do one ad for every four to five other pieces of content you post.

Linking to other social media sites. You can post links to your content from other social networking sites on your FB timeline to help raise your company's visibility on both. For example, if you have a company YouTube channel, you can post links to those videos to your FB wall to attract some of your FB followers to your YT channel, where you can provide them with video content.
Overall, the sheer prevalence of Facebook as an online media site makes it nearly impossible to ignore as a tool for promoting your business and its achievements. Using social media sites such as Facebook has become as much of a necessity in business today as newspaper or TV ads were back in the day.