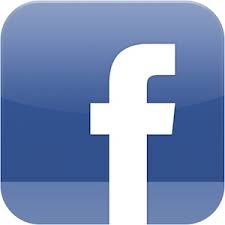 It's a question we've addressed before on our blog, but you might still be wondering about how to achieve the best results with the articles others have written about you. It's a great thing that your business is getting noticed enough to be written about, but how can you make sure that others see what's been written? That's no easy task, so we've put together an eBook for you so that you can see what's going on. We've got a small preview below:
How To Display Your Article
You might be wondering how you'd display the article in your office to best attract attention. Well, it's not simple but it can be an easier task than you might imagine. Our eBook addresses this by discussing different places that you could put your article to attract attention. Where you hang the article can change how it's seen and how others interact with it. It can also change the effect of the article.
The eBook also discusses what kind of presentation you might want. Should you just hang the article's pages on the wall, or should you invest in a form of preservation for the article? That's a question with an easy answer, you might think, but we'll tell you why in the eBook itself. Don't be fooled by the easy path!
Using Online PR Services
And it's not just about where you hang the article in your office. If you hadn't noticed, we live in a world where the internet reigns supreme in information distribution. If your article is online, you might want to spread it around to your friends, family, and clients that follow your online presence. But that's definitely not an easy thing. How can you get the news out quickly?
One way is through press releases.
In our eBook, we discuss some of the major PR websites and give you overviews on how to get your article into a press release for your professional world to link to, and to help spread the word. After all, if you did something impressive, why not tell the world about it?
Using Social Media
Press releases aren't the only way to get the word out there, we're well aware of that. With the rise of social media sites such as Facebook, Twitter, and others comes a new way to distribute the information that you'd like for your clients, friends, and employees to read. Thanks to the power that the PR websites gave you, you will have multiple things to link to—as well as some content of your own creation—that will help engage your clients and customers with your business as well as allowing you to brag about your achievements to the world.
But social media can be difficult to understand sometimes. It is a brand new way of doing things in a world that used to be dominated by the more traditional forms of media, and it can be confusing. Our eBook outlines the steps and what good social media promotion should look like so that you can get maximum engagement from your clients and employees. After all, you're a professional enough company to get written about—shouldn't you also look professional when you're telling the world about those same achievements?
Blogging And Getting Noticed
But press releases and social media aren't the only ways to get those articles noticed. The next step is something that we're doing right now—blogging about it. A blog has always been a great way for people to get information out, and it's become a powerful force in journalism and public relations alike. It allows a company to have personality as well as a place where they can talk about what matters to them.
That's why blogging is a huge thing for companies. What better place to talk about the nifty article that someone's written about you than on your blog, where you're expected to talk about what matters to you and your company? Our eBook gives you some tips on how to blog successfully and share that article (and other topics that matter) with your clients and other businesses. There are a bunch of tips and tricks on how to blog with accuracy and power as well as making sure both people and search engines find your content. It's a win-win!
Using Links
Another great tactic for getting yourself noticed is using links to your data, the article in question, and other information surrounding your achievement. While this may seem counterintuitive to send people to other places for information about your business, it's good practice because if your information is good and you back it up with external sources, it creates goodwill and confidence in your own product. If you find where the information is coming from, it can very easily help bolster and reinforce the message you're trying to get across, then your company looks better thanks to the work of those other sources.
But, just like in the real world, there's a good way to do this and a bad way. Don't let yourself get bogged down in bad linking practice just because you might think that any link is a good link. Our eBook discusses this too so that you can have the best possible advice on how to link out to other sites responsibly. This can also affect your search engine results, so please tread lightly and read the information we've provided. We can help you make the best of your information and help you get that information out to others.
Email Announcements
Probably one of the most personal ways you can communicate with your clients and friends is through direct email announcements. With the right wording and a quick announcement, email announcements allow you to tell the people you already have a direct working relationship with about your article and how it can help them understand what you do. That's a big benefit to your company and the efforts of telling others about your achievement—it can be personal and direct rather than reading like a broadcast message.
However, as any person who deals with email announcements can tell you, there are a lot of rules and regulations around how email is used to announce news like this, especially coming from a company. Our eBook can not only tell you how to effectively tell the world about your information through email but how to navigate those rules as well. You don't want to come up on the wrong side of the rules with this. Navigate those problems easily and get the word out there using the sound advice from our eBook.
Download Our eBook!
So, don't wait: download our eBook today. The work we've put into this book will help you get through the hustle of announcing your article to the world and can help you get noticed through blogging, social media, press releases, and yes, even in your office. The download link is below: