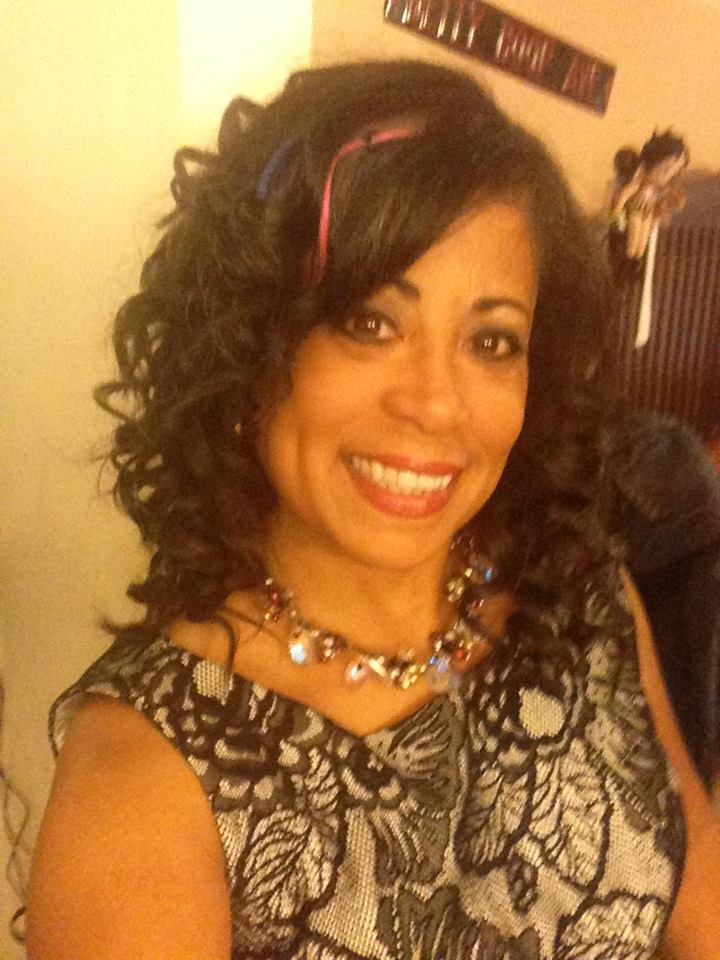 Rosa Vargas is a nail technician who works in the Palm Springs, Florida area. Rosa is no stranger to notoriety as a nail tech, since her work has earned her numerous distinctions in fashion magazines such as Nails Magazine, Nail Pro, and Nail Art Gallery.
Rosa's talent and dedication speak for themselves, but the fact that she has been featured in each of these magazines several times in the last few years speaks volumes about just how popular her work is with her fellow nail aficionados.
From her earliest days while in school trying to earn her certification as a nail tech, Rosa was fiercely dedicated to being the best. As she recalls in an interview for Nailpro.com, she was always "trying to compete with other nail techs in class and trying to be first" in her class. Even today, Rosa still gives every last bit of nail work that she does a 100 percent effort. She is a woman who gives her work her all, and will not quit or give up until she has given each client the perfect nail job.
As Rosa says, every time she does someone's nails, it is a chance to "transform someone's bad, sad or depressed day into the perfect day." She wants to do the perfect job on her client's nails so that they can feel great and enjoy their day. Rosa's quest for creating perfect nail designs is really a quest to bring some happiness to others, and help them be more joyful in their own lives.
Rosa's creative range as a nail artist is truly impressive, from graffiti-like custom art design featuring impressive microprint word designs and comic-book like images, to Halloween monster eyes and even Christmas themed Santa faces and belt designs, there seems to be no limit to this incredible artist's creative range.
In fact, her holiday-themed creative works are one of the reasons why she is so frequently featured in fashion trade magazines. These fun, creative seasonal designs really showcase just how much effort Rosa puts in into each and every nail she paints. Her attention to detail and skill at precision art on such a micro scale have rightfully earned Rosa attention from trade magazines.
However, to talk to her, you wouldn't know that Rosa is such a decorated expert and veteran of the nail technician trade. Instead of bragging about her long history of successes, she treats each and every magazine article about her work like it's the first time she's ever been featured. She really is a joy to talk to and it is with great pleasure that we here at In The News helped Rosa celebrate her numerous successes as a nail technician by creating magazine cover plaques for the times where her work was featured in the magazine.
Each of Rosa's custom-crafted wooden plaques gives her a trophy that tells her customers that Rosa's work is well-received by nail professionals across the country. Most customers may never read a highly specialized trade magazine on their own, but with Rosa's plaques, they now that the woman who is perfecting their nails is a well-trained and highly-regarded professional who has achieved national acclaim through her dedication and hard work.
For Rosa, each and every plaque is a mark of pride, one that she can show off to her friends and family, despite her normally humble approach to her own accomplishments. Each and every plaque demonstrates that with some honest-to-goodness effort, you can earn recognition across the continent.
These plaques will last for decades, allowing Rosa to share her story with friends, family, and customers for a long time to come. Rosa's magazine covers are sealed within the plaque, protecting them from the ravages of time, not unlike the way she seals and protects the art on her client's nails. This prevents the paper from becoming yellowed, cracked, or torn over the course of the plaque's life.
Every time a customer asks, "Why should I trust you with my nails?" Rosa can point to her magazine article plaques that showcase her work and say "that's why." The dedication and effort shown in her article cover-making work is apparent to any and all who see it.
We here at In The News are glad to help people just like Rosa, people who believe in working hard to achieve their dreams and in making the world a better place, one person at a time. It is our hope that Rosa continues to be a hit in the custom nail-painting world and that the nails she paints continue to earn her recognition as one of the best nail technicians in America.
If you would like to contact Lauren Cueto, an account executive who helped Rosa with her plaques, please call her at 1-800-548-3993 Ext. 3042, or email her at: lcueto@inthenewsonline.com.