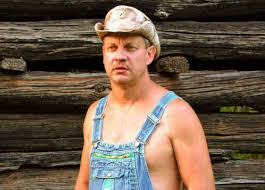 Tim Smith is something of a legend these days. A star on the hit Discovery Channel docudrama Moonshiners, Mr. Smith has acquired quite a bit of notoriety by sharing his real-life experiences as a distiller of illegal alcohol, otherwise known a moonshine.
It can be a difficult and risky business, brewing moonshine in secret. One mistake can turn a still into a ticking time bomb, or even create a brew that is poisonous. Designs and methods for running moonshine stills tend to be passed down in a family, from father to son, not taught in a traditional four-year college. It takes wits and guts alike to keep a still running smoothly and produce that sharp, strong brew.
This is not to mention the ever-looming threat of being caught by local cops or ATF agents. In fact, that kind of drama is what helps to drive the popularity of the show. The tension of the characters on the show having to always look over their shoulders to make sure that they aren't about to be busted by the cops keeps things exciting for the viewer.
Recently, however, Tim decided to start brewing moonshine legally, launching a new line of alcoholic products leveraging his newfound fame from his hit TV show. The new product, called Climax Moonshine, named after Tim's home town, is now available in several states, including:
Georgia

Tennessee

South Carolina

West Virginia

Maryland
You can find the complete list of Climax Moonshine products, and where they can be found, on Tim's website at climaxmoonshine.com.
The tag line for Tim's alcohol is that it is the "Drink of Defiance," representing the bootlegging, law-defying roots of the moon-shining tradition. One thing that Tim and others who have long family histories of brewing moonshine is that the practice was not always considered illegal. They make the statement that if it was good enough for our founding fathers, then moonshine is good enough for them.
For Tim, moonshine is a part of a family tradition, as well as an American pastime that he is striving to preserve for future generations. Tim has recounted for interviews stories of how, when he was a small boy, he learned the art of distilling moonshine by helping his father operate a still, and even of a brush with the law he had at the age of five when his dad's still got raided by the cops.
For those who question why Tim's show has not resulted in his arrest, the series is a docudrama recounting Tim's experiences, not proof of any illegal act on his part in and of itself.
Tim's product itself is not for the teetotaler of the group, as it is a rather hefty 90 proof (45% alcohol by volume). Consumed carelessly, this liquor might just hit you as hard as Tim's faithful guard dog Camo, whose visage adorns every bottle. As Tim warns a first-time drinker of his product in an article for the Green Bay Press Gazette, "It'll sneak up on you after six drinks, especially if it's under an hour."
For those alcohol aficionados who prefer a less hefty impact or just want to try out something different, Tim is also producing two lines of flavored moonshine, grape lightning and peach lightning. Unlike some other flavored liquor products, these moonshines are actually distilled from grapes and peaches, not simply given fruit-flavored additives at the end of the distillation process. Unfortunately, at the time of this writing, these special new varieties are still under production, so we'll have to wait patiently to try them out.
The famous moonshiner's move to becoming a fully licensed, government-approved distiller of alcohol has made a bit of a splash in recent headlines. One of the publications that featured Tim's story was the aforementioned Green Bay Press Gazette article, which Tim decided to commemorate with a plaque from In The News.
This plaque will preserve Tim's favorite article featuring his shift from reality TV star to a legitimate distiller and distributor of moonshine whiskey. Now Tim, his wife Shelby, and their son, JT can all enjoy a commemorative keepsake of Tim's conversion to a legitimate, and very successful, businessman.
This plaque, much like Tim's moonshine still, is a means of preserving a tradition, and Tim's family can enjoy their custom crafted and professionally arranged plaque for decades because these keepsakes are made to last. Each and every plaque from In The News is designed to keep the article sealed within, protecting it from the elements. This prevents cracking, yellowing, and tearing from ruining the article before you have the chance to share your story with your loved ones.
Friends and family alike both now and in the future will be able to share in Tim's story, and learn all about how he made the transition from a moonshiner on the run to legitimate businessman.
If you would like to get in touch with Joshua Green, an account executive who helped Mr. Smith with his plaque order, contact us at 1-800-548-3993. Or, you can try out our custom plaque creation process for yourself today.