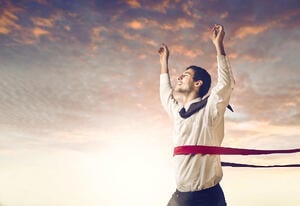 Your achievements are worth commemorating. Whether it's an article you wrote, a feature in a newspaper or magazine that highlighted you, or your athletic or intellectual achievements (as well as those of your employees), all of these accomplishments are deserving of recognition. Each of your accomplishments should be displayed for all to see. Plaques are made for this very reason, and a custom plaque engraving is exactly what you need to commemorate your accomplishment.
A plaque can commemorate anything – a child's leading role in the school play, a new personal record on your sports team, employee of the month, or even a highly successful product launch for your business. Every plaque is a piece of your personal history frozen in time, ensuring that your success will be remembered for generations. When it comes with an engraving that is carved with your name and the date of your accomplishment, anyone who passes by it can know that that accomplishment is your own. Getting a custom plaque engraving is a step toward giving your life the meaning and memories with which to leave behind on this world.
Commemorating Your Achievements
A plaque lasts for generations, which means that by getting a plaque now, you are creating an heirloom for your loved ones to pass down and remember your accomplishments. A plaque lists your name, the date of your achievement, and any related companies in addition to the achievement itself. While some plaques consist of an article or feature, an engraved plaque is a stylish base coupled with a professional font; such a plaque is the perfect addition to any room or office.
The Importance of Engraving Your Accomplishment
Receiving a certificate means that you have reached a milestone in your life, whether in academics, athletics, your career, or any other endeavor that you have dedicated yourself to. A certificate represents the recognition you deserve for that milestone; you worked hard to achieve your goal and a certificate makes sure that others recognize you efforts and accomplishments.
Unfortunately, while your memory of your achievement will last for a long time, your certificate may not. It can wrinkle, rip, tear, or even yellow and crack because of old age and exposure to the elements. When your achievement is commemorated with an engraved plaque, it will last much longer. Every detail of your achievement is engraved in the font of your choosing. The permanence of your engraved plaque will show everyone who sees it that you reached an important goal. An engraved plaque is important to you, and even prospective clients. If a prospective client enters your office and sees your plaque, they will be impressed with your credentials. Just from displaying your plaque, you can show off your work ethic and the quality of your efficiency.
Engraving Your Plaque Versus Not Engraving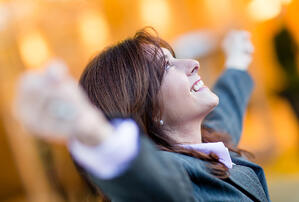 A trophy takes up so much space, and a certificate can wrinkle, tear, or get lost in the back of the drawer. Certificates cannot last for generations, which threatens the memory of your achievement.
However, a plaque lasts for a lifetime and preserves the memory. But what is the difference between an engraved plaque versus a plaque that is not engraved? The answer lies in both the aesthetics of the plaque and the type of the achievement itself. An unengraved plaque is consisted of a preserved photograph or newspaper article with an engraved label of the achievement.
Yet, there are some achievements that do not come with a photograph or an article, such as a certificate. An engraved plaque has both a customized trim and the engraved description of your achievement. The aesthetics of these two plaques are different but they are equally stylish. An unengraved plaque is visually dominant, using pictures or news articles to tell their story. On the other hand, an engraved plaque requires more careful arrangement in the color and the font of the description to create the perfect aesthetic draw.
While either plaque is a professional way to add to the décor of any wall while promoting your achievements, each brings their own style. When you receive a certificate, your achievement is a descriptive title on the certificate itself; an engraved plaque ensures that every detail is portrayed.
Personalized Laser Engraving
A personalized laser engraving turns the description of your achievement into professionally designed piece of prestige aesthetics. You design every aspect of the customized laser engraving, which may even include a picture of a company logo. Phrases are handcrafted into the base, with the name of the accomplishment, the company or institution that is associated with the accomplishment, the date of the award, and your name. Specific trimming and bases may be paired together to synthesize the perfect plaque for you.
To request a personalized laser engraving or any related information, please visit and fill out the form on our website. From there, a representative will contact you in regards to the details of your plaque. Correspondence is welcome and we take the necessary steps to ensure that every detail is perfect, so your plaque looks exactly how you imagine it.
About Our Product
Our plaques are available in stylish bases made of wood and crystalline acrylic. Because any single one of our bases is beautifully handcrafted, each plaque is unique and can be custom-tailored to match the décor of any room. Our crystalline plaques are created from translucent acrylic, so they will always match the very wall they are hanging on.
Every plaque is designed with its own customized wood stain, trim, layout, and engraving, and all aspects collaborate to become exactly the plaque you want. Each plaque is as unique as the person receiving the recognition; you design the plaque specifically to your needs.
Our wood stains are available in five colors, including: mahogany, ebony, walnut, whitewash, and natural. The trim comes in all of the colors of the rainbow from red to purple; black, gold, and silver are also available for a more neutral theme. Our many layouts are designed for a variety of achievements, and there are multiple ways to design a plaque that features an engraving.
Every achievement deserves to be recognized, and a sturdy plaque is the best way to preserve that recognition. A plaque is a daily reminder that you worked hard and obtained a specific goal. Commemorate that attained goal forever by hanging a one-of-a-kind plaque on the wall of your home or office.
You deserve to have your accomplishments hung on the walls of your home and business so that others can share in your sense of pride for your achievements. Your life is unique, and so are your accomplishments. With an engraved plaque, you and your achievements can leave a mark on the world. Contact us today to learn more about how you can immortalize you achievements.