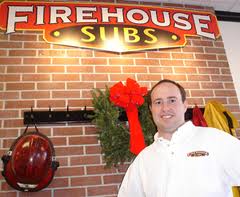 In life, many people have goals and dreams that they dedicate themselves to meeting. However, while so many people ask themselves the infamous question "where do you see yourself in 5-10 years?" few people achieve the kind of success that they saw for themselves in that time frame. What makes Elliott Goldsmith special is how his pursuit of his passions brought him far beyond the modest successes he once predicted for himself.
As a young, eager, college degree-holding man, Mr. Goldsmith took a job at a telecom company called NewSouth in Greenville, South Carolina. Elliott wanted to make a home and a living for himself in his native land of South Carolina, but NewSouth had other ideas for their talented young telecom worker. Before he could say "Where to?" Elliott was reassigned to an office in Jacksonville, Florida to make sales calls to companies in the area and sell them on NewSouth's services.
However, Elliott's reassignment to the Florida area proved to be a fateful one. Shortly after beginning work for NewSouth, Elliott came into contact with a food service chain known as Firehouse Subs. It was 2001, and the now-famous Florida food chain was still relatively new (having only been around for seven years at that point). While Elliott went into his meeting with the intent of selling the restaurant on NewSouth's services, he was instead sold on the dream of starting his own Firehouse franchise location.
On that day, Mr. Goldsmith made the essential mental shift from being a worker to becoming an entrepreneur, one who was not shy of working hard to ensure his future success. While getting ready to open his own franchise location, Elliott continued to work for the telecom company to earn his living, but would rush to a Firehouse Subs location to work late into the night so that he could gather the practical experience he would need to run his own store in the future.
Elliott's purpose for working at the Firehouse Subs location was actually twofold: not only was he acquiring the experience he needed to run his own location, he was verifying for himself that it was what he wanted to do with his life. Mr. Goldsmith's enthusiasm for working with Firehouse Subs didn't take long to become evident. His tenure as a worker at Firehouse Subs was exemplary, and he jumped into the ownership of his own franchise whole-heartedly. Over the years, Elliott has run numerous successful franchise locations and become the veritable model of success for franchisees.
Of course, Mr. Goldsmith's accomplishments don't end with setting the kind of gold standard for other franchisees to follow. Remarkable as that achievement is, Elliott has enjoyed significant success as a franchisee, opening up a total of seven store locations under the Firehouse Subs brand.
While some might think that signing up to become a franchisee of a larger business undercuts the achievements of this entrepreneur, make no mistake; Elliott worked every bit as hard to reach his current level of success as someone who started up their own brand-new company. He negotiated with the banks, arranged the contracts, paid the royalties, handled the day-to-day difficulties and made the tough choices to keep his stores afloat during the worst of the recent economic downturns.
This isn't to say that being part of the Firehouse Subs brand didn't help. In fact, when the economy was slumping and the opening of new locations became an unacceptable financial risk, Firehouse Subs corporate offices worked with Elliott, relaxing contract requirements to open new locations that would have put the stability of Elliott's other franchises at risk. By putting long-term financial stability ahead of the wording of a contract, Firehouse Subs ensured that their franchises could survive the economic downturn, both helping Mr. Goldsmith and actually earning themselves more money in the long run.
Recently, Elliott's hard work and dedication attracted the attention of the Greenville News (although it's not the first time he's made it into the news). To celebrate his article, Elliott decided to immortalize it with a wooden article plaque from In The News. With this plaque, Elliott can put his article on display in his store and share his story with his employees, friends, and customers.
By making his article into a plaque, Elliott has created his very own personal trophy that will last for decades, so that acquaintances both new and old can read the article contained within and share in his personal struggles and successes. Because the article is sealed within the plaque, it will be spared from the effects of exposure to the air, such as yellowing, peeling, cracking, and fading.
Currently, Mr. Goldsmith is nearing the end of his current franchise agreement with Firehouse Subs, and is considering his options for the future. On the one hand, he would love to continue working and growing businesses, on the other hand, he wants to be able to continue to enjoy time with his wife and children rather than having to jet across the country (or the world) to handle new business ventures.
We here at In The News are proud to have helped Mr. Goldsmith commemorate his accomplishments by making plaques of his favorite featured articles. We hope that, whatever he decides to do from now on, Elliott continues to enjoy both financial success and the love of his family and friends.
If you would like to contact Monique Drobnak, an account executive who helped Mr. Goldsmith with his plaque orders, call 1-800-548-9843, or email mdrobnak@inthenewsonline.com.